London ready to host the 2012 Summer Olympic Games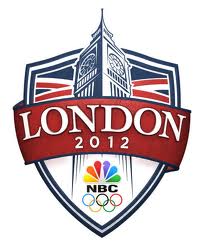 As students prepare for the summer, the international spotlight will shine on London for the 2012 Summer Olympics.
For the the third time in its history, the Summer Games will be held in London, with around 18,000 athletes from 207 different countries gathering in the city to compete for their chance at making the podium.
NBC will use all of its stations (NBC, NBC Sports Network, MSNBC, CNBC, Bravo, and Telemundo) to provide coverage of a total of 32 sports and 302 medal competitions. There will also be 3D coverage of some popular events.
NBC Sports Network will feature team sports, including basketball, soccer, gymnastics, and volleyball. MSNBC will have a variety of events, including the first competition, Great Britain vs. New Zealand in women's soccer on July 25, at 10:30 a.m. For Spanish speaking watchers, Telemundo will broadcast events in Spanish.
Viewers will be able to view the Olympic Games through a number of different media, in addition to television. NBC will stream every event online at NBCOlympics.com, and a dedicated YouTube channel will chronicle the games. There will be more than 3,500 hours of action, including the awarding of each medal. In addition, there will be two applications for mobile phones and tablets, which will bring live streams and highlight clips.
Although viewing the events at home is the most affordable and popular choice for watching the Olympic Games, there is always the option of going to the actual event.
"I loved being patriotic and rooting for all the American athletes," said junior Holly Hubsher, who went to the 2010 Winter Olympics in Vancouver. "Even with all of the amazing athletes, it really is mostly about the overall experience."
If you are planning on watching the Olympics this summer, you may want to pay extra attention to a few athletes in particular.
Michael Phelps, a swimmer, has 16 Olympic medals: six gold and two bronze from the 2004 Athens Games and eight Gold medals from the 2008 Beijing Olympics. This year, he will attempt to become the most decorated athlete in Olympic history. His greatest obstacle may be his teammate Ryan Lochte, who has surpassed Phelps as the world's best swimmer since Beijing. At the 2008 games he took home two Gold medals and three Bronze medals.
Usain Bolt, a sprinter from Jamaica, broke his own Olympic record in 2009 for the 100m, with a time of 9.58s. In London, he will defend his title of fastest man in the world.
Kerri Walsh-Jennings and Missy May Treanor, the famed U.S. beach volleyball duo, gold medalists in 2004 and 2008, are back after winning silver at the 2011 World Championship.
Kobe Bryant, LeBron James, Kevin Durant, Dwayne Wade, Chris Paul, Chris Bosh, and Carmelo Anthony will be playing on the US men's basketball team. While the top of the podium has often been a landing spot for the Americans, as basketball becomes a global sport, the players face tough competition including Spain, which features Lakers power forward Pau Gasol.
Novak Djokovic, Rafael Nadal, and Roger Federer, the top three men's tennis players, will also be participating in the Games; Djokovic will play for Serbia, Nadal for Spain, and Federer for Switzerland.
Some newcomers to the Games are Alison Cerutti and Emanuel Rego, men's beach volleyball players from Brazil; they will make their Olympic debuts after winning the 2011 World Championship and FIVB World Tour Championship. Also, Jordan Burroughs, a 23-year-old freestyle wrestler, will come to the Olympics as the youngest of the four wrestlers representing the United States.
The Summer Games will commence with opening ceremonies at 7:30 p.m. on July 27.