Athlete of the month: Sara Marinelli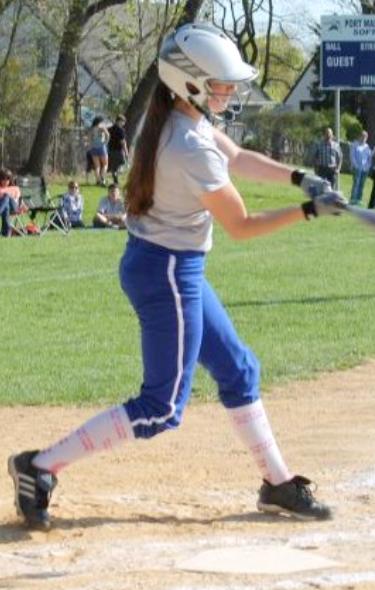 This season, senior Sara Marinelli helped lead the girls varsity softball team to an undefeated regular season in conference play.
The team also made it to the first round of the playoffs, where Carey High School eliminated them from the postseason, 5-0. Nevertheless, the team still did compile the best record in their conference.
"Personally, my hitting got a lot better this year and I was the center fielder for every game," said Marinelli.
This season, Marinelli's coach, Mr. Eric Sutz, praised her leadership.
"Sara practiced hard and treated each day as an opportunity to get better and hold her teammates accountable.  If I could pick one word to describe Sara as a player and a teammate, it would have to be unselfish. She always did what was best for the whole team," said Sutz.
As a senior, this season was Marinelli's last.
"I would like to express that she made a four year commitment to the team and developed into one of the finest softball players I have ever coached," said Sutz.
Marinelli will also miss her teammates and coaches.
"Playing for the softball team has been great.  It's the one season that I look forward to every year because there's such a sense of family on the team. We all get along and it's just overall a really fun time." said Marinelli.
She also showed her leadership during charity events the team participated in.
"Sara was a leader in our Strike Out Cancer fundraiser.  Both helping organize the event and helping during the day to make sure the event was the success it was," said Sutz.
"Looking back, I'll never forget my experiences with the team. I'm really going to miss each and every player and coach that I had the opportunity to play with," said Marinelli.