Students travel this winter break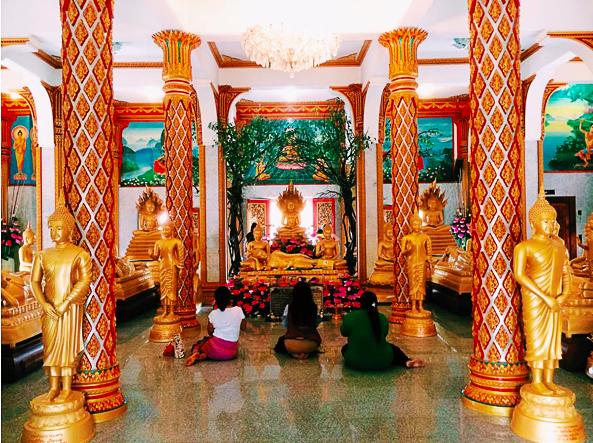 Over winter break, I had the privilege of traveling to Thailand. Saying it was the most amazing vacation of my life is an understatement. From the delicious Thai cuisine to the crystal clear beaches, it was truly unbelievable. My overly enthusiastic family jam-packed every day to its fullest potential. We were hiking to spiritual temples in the mountaintops one minute, and then bargaining in the busy cities the next. Even our car rides were exciting. We traveled by tuk-tuks, which are commonly used, brightly painted cars without doors. One highlight would definitely be island hopping around the Phi-Phi Islands. We swam in water so clear it would be impossible to miss the tropical fish surrounding us. Apparently, the diet of a fish in Thailand consists of, among other things, banana. Our tour guide gave us each a piece to hold. We watched in disbelief as swarms of fish devoured the fruit out of our hands. Straying from the rest of the group, my brother and I discovered a cave. Above the water, wet rocks glistened over our heads while, below the surface, schools of fish by the hundreds of thousands tickled our feet. It was truly an experience I hope never to forget.
Another highlight of our trip was riding elephants at an elephant conservatory. The elephants are highly respected, and taken great care of by men known as mahouts. I am very grateful to have experienced the unique culture of Thailand.