Boys cross country aims to win county championship this season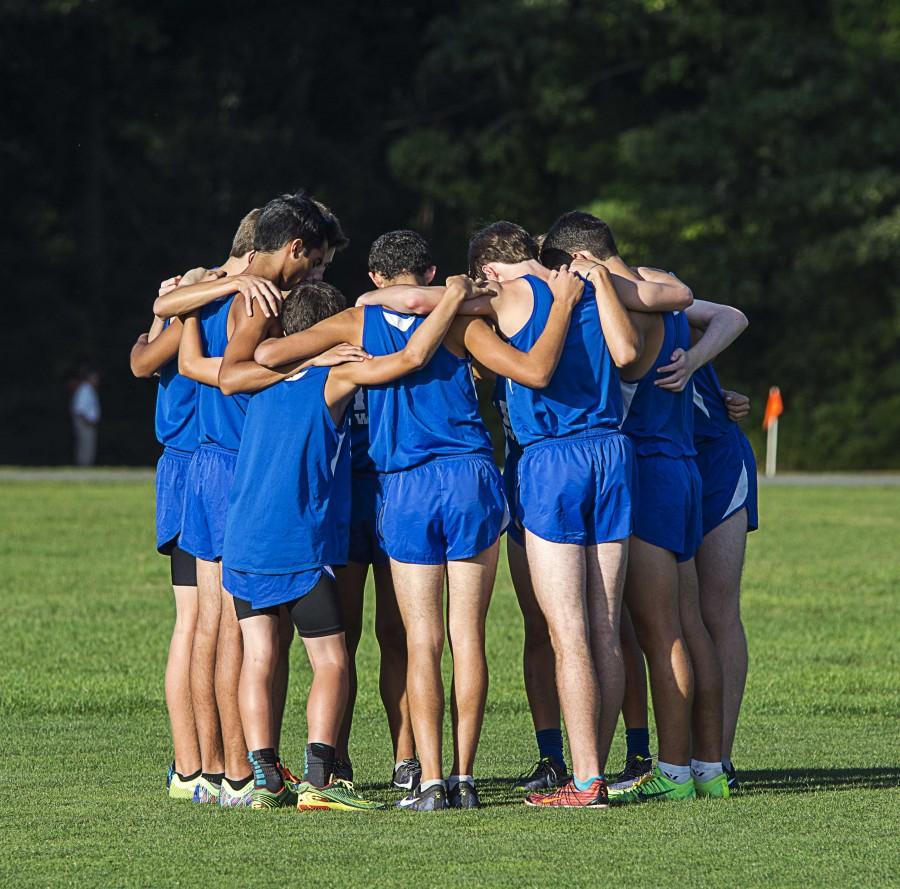 Kevin Hazan and Andrew Kerr
October 9, 2015
The boys cross country team is having a strong season thus far, as expected by all of the runners.  The team has many experienced members this year, only losing a few key players from last year.  The team is able to go into meets very confident, as they have a very deep squad with strong runners ranging all the way to the tenth spot.  Even if the top athletes are not having their best race, they can rely and fall back on their teammates to place well.
On Sept. 28, the team won the conference title competing against East Meadow.  This was a huge victory for the Vikings, bringing the team one step closer to its ultimate goal.
"We have to thank our depth for the win today that gave us the conference title," said senior captain Andrew Adelhardt.  "Even with an off day for three of our top seven runners, we still managed to win handedly over East Meadow thanks to numbers five through ten.  It is a relief for the team knowing they do not have to depend solely on a handful of people; all of the top ten spots are capable of winning any race on any day."
This year, the team has beaten the Syosset Braves, Massapequa Chiefs, and most recently the East Meadow Jets.
"We're on pace to go undefeated this season," said senior Matt Kramer.
Going into the preseason, the team was ranked number one in Nassau County.  Thus far, the runners for Port Washington have been able to back that ranking up.  The team has in its sight winning the county championship, just like most teams, but this is a team that believes it is fully equipped with the talent to do so.
During the pep rally, junior captain Aaron Siff-Scherr was handed the microphone and asked to say a few words about this year's team.  He announced to the school that the team was looking forward to another county championship.
This is the season that it can be achieved by the team.  This year is the first year that the top 10 runners are all able to race in the county championship; something that has never happened for Port Washington before.
Teammates are in competition for every spot in the top 10.  The 10th racer varies every race, but no matter who is running that day, it is guaranteed a strong performance will be put out on the course.
"With the deepest team in the county, we have a lot of talent and I believe it is enough talent to win the county," said Kramer.
The team looks forward to all of its upcoming races and with a great amount of confidence that the team will be able to achieve its goal of winning the county championship.  The Vikings could  easily be an unstoppable force this season with the amount of talent the team has to offer, along with their intense training.