Take charge of your battery life with charger cases: For sale, a variety of charger cases that can fit your daily needs and budget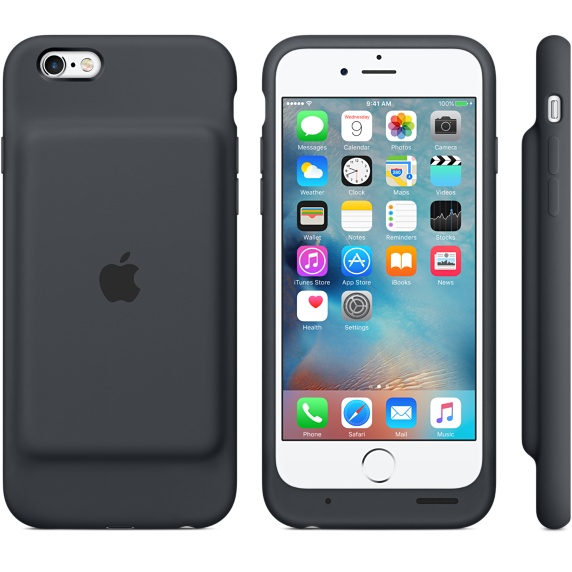 While many tech companies have been adding very impressive features to their line of cell phones, one feature remains missing: the ability of a phone to self-charge.
Many innovators have worked to address this flaw by creating a case that can self-charge your phone, thereby preventing your phone from dying when you need it the most
While some of these cases can be very expensive, many people think that the high cost is worth it.
"Charging cases are definitely worth the cost, especially when traveling or visiting a place without outlets," said sophomore Ben Goldstein.
Phone charging cases can cost up to one hundred dollars.   Most of these expensive cases come from the brand Mophie, which was the first to start the self-charging case trend.  It has a very wide variety of cases, but most of them are only for iPhones.   This brand has since expanded into Samsung products, iPads, and tablets.  It even makes wireless headphones.
"I have a Mophie case, and it's very convenient in charging my phone when I don't have any battery or an outlet to plug my charger into," said sophomore Michaela Gearty.
The Mophie website sells battery phone cases for ninety-nine dollars.  This is a very high price, and not everyone can necessarily afford to spend that kind of money on a phone case.
Luckily, the very same cases are sold on Amazon for forty-nine dollars.
"I got my secret Santa person a Mophie case with a budget of fifty dollars.  It was worth the price, and I couldn't have gotten it for them from the website, since it went over the budget," said sophomore Natasha Pelossof.
Mophie isn't the only brand that sells charging cases, though.  Apple saw the success that companies like Mophie and others were having due to this innovative idea, and it introduced a Smart Battery Case.  A plus side to this case is that it connects to your smart phone, and your smart phone is able to tell you how much battery life the case has.  A downside is that the case doesn't have as much battery life as the competitors.
"The Apple charging case isn't as good as the Mophie.  It dies a lot more quickly," said sophomore Brittany Polevikov.
There are many upsides and downsides to using a charging case.  Before going out and buying yourself a charging case, consider how much money you want to spend and what you are looking for in your case.  You should also check Amazon to find a better deal on the case.
If you don't have an iPhone, it might be a little harder for you to find one of these charging cases.  In addition to Mophie, Alpatronix, PowerBear, Trianium, and ST-CASE also offer charging cases to Samsung users.  All of these can be bought on Amazon for very reasonable prices.
At the end of the day, teenagers need to be able to contact their parents to notify them of their afternoon plans.  Charging cases prevent a miscommunication.
"I think charging cases are a great asset, especially for teenagers.  During the school day, for example, it can be difficult to find an outlet to charge your phone.  The ability to simply turn a switch on your phone case can be useful," said sophomore Jessica Mark.