Dear Evan Hansen climbs to new heights on Broadway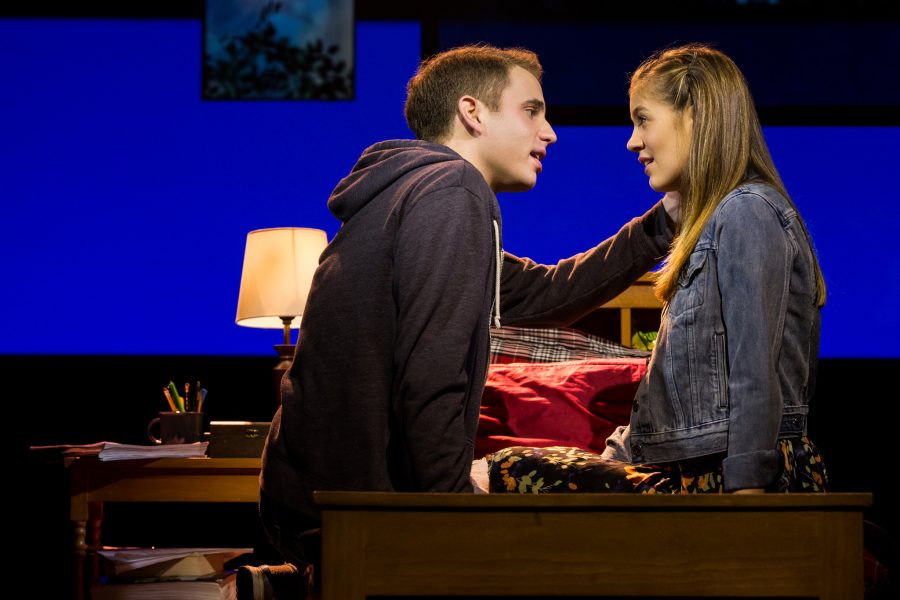 Gillian Rush, Managing Editor
April 24, 2017|143 Views
Unless you've been living under a rock lately, you've undoubtedly heard of Hamilton; it's the Broadway show that made its debut in January 2015 and instantly made a sensational climb to the top of the musical food chain (can you say sixteen Tony nominations?).  But you should know that Hamilton has some new competition for being arguably the most monumental musical of the 2010s.  This new musical's name? Dear Evan Hansen.
It's the raw, honest, hysterical, and the refreshing show Broadway-lovers needed.  The show opened in December 2016 at the Music Box Theatre.  Dear Evan Hansen tells the story of troubled, mentally ill high school student Evan Hansen who accidentally becomes involved with the death of classmate Connor Murphy.  Evan, who is advised by his therapist to write himself a letter each day as a part of supporting his mental health, has always searched for a place to belong.  This place ends up being the home and family of his deceased classmate.
In addition to the moving plot line, Dear Evan Hansen's soundtrack is phenomenal.  It's the perfect concoction of the classic Broadway sound and the pop music of today. When the Original Broadway Cast album was released on Feb. 3, it debuted at number 8 on the Billboard 200.  Dear Evan Hansen is only the fourth cast soundtrack to reach the top ten on the Billboard 200 since the 1960s.  It's predecessors are Hamilton (of course), Hair, and The Book of Mormon.
"I love the way the music from Dear Evan Hansen is not just typical 'theatre music,' but it's actually super catchy and unique," said junior Amanda Krantz.  "The writers were really smart in making the music fall under the pop genre because people who've never seen the show, like me, are still able to enjoy the music.  I heard the show is amazing, and I really want to go."
The music was composed by the songwriting duo of Benj Pasek and Justin Paul, who have recently been acclaimed for writing the La La Land song "City of Stars," the winner of Best Original Song at the 89th Academy Awards.
Dear Evan Hansen is different than some of the other big-name shows on Broadway right now because it deals with the problems of today rather than a fictional or historical storyline.  Evan, played by Pitch Perfect alum Ben Platt, is one of fifteen million Americans struggling with social anxiety disorder.  It also heavily focuses on social media and its ability to catalyze rumors.
The show is relatable to any and all watchers; if you have ever experienced loss, isolation, heartache, a feeling of disconnect or like you were at all different from those around you, you are guaranteed to shed a tear during this masterpiece.  The lyrics and lines of Dear Evan Hansen are emotional and honest, allowing the entire audience to connect with the actors on stage.