Mania sweeps the nation with the release of Fall Out Boy's new album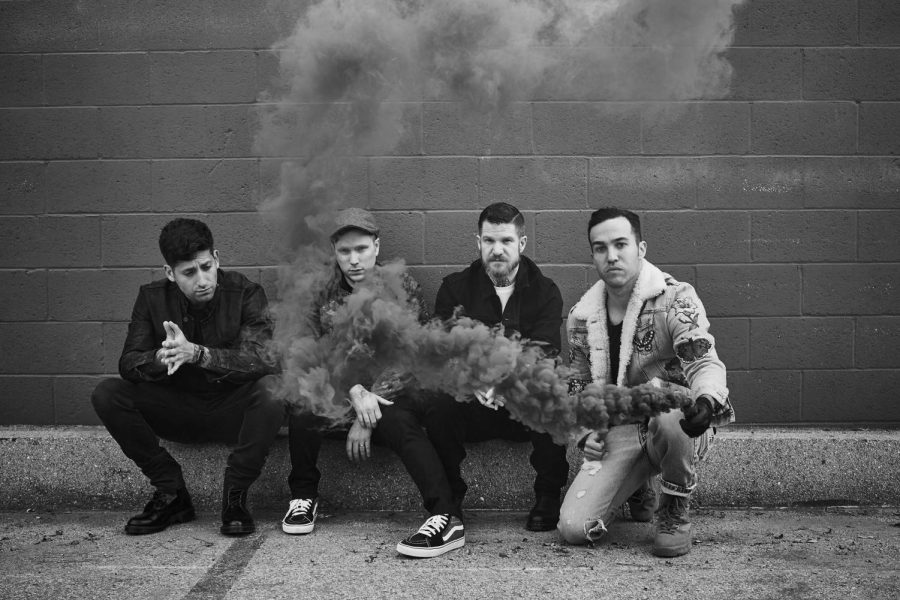 Hannah Smith, Staff Writer
January 19, 2018
The emo pop band Fall Out Boy, is planned to released their seventh studio album, Mania, on Jan. 19. It has been three years in the making since their last album's tour in 2015.
At first, Mania was scheduled to be released on Sept. 15 of last year. However, on Aug. 3, lead vocalist Patrick Stump announced that the record would be pushed back until Jan. 19, 2018.
"The album just really isn't ready, and it felt very rushed," said Stump on Twitter. "I'm never going to put a record out I genuinely don't believe is at least as strong or valid as the last one that came before it and in order to do that we need a little bit more time to properly and carefully record solid performances."
Although this news was devastating to many fans, it also restored confidence in the talented band. Hope was regained in the promise that an all-around perfected album would be released.
"It was disappointing that fans had to wait an unknown amount of time to hear the anticipated new album. However, it was nice to know that the reasons behind the delay were genuine and came from the band truly wanting to produce their best work. This also made me excited to hear what the new album would sound like," said junior Carter Shields.
On Nov. 6, 2017, the band announced that the album was completed and revealed the track list on social media. At this point, it was just a little over two months until the public could witness the album's new direction.
In fact, the band's new sound was first heard on April 27, 2017 when the lead single "Young and Menace" was released. The song has a notable influence from the EDM genre—alluding to another possible direction of the band's sound with the album.
On June 22, the second single, "Champion," was released, along with two more— "The Last of the Real Ones" on Sept. 14 and "Hold Me Tight or Don't" on Nov. 15. It was expected that the last single with a music video would be released on Jan. 12, 2018 with the song "Wilson (Expensive Mistakes)." The complete album will also include five other songs, making it ten songs long at a total length of 35 minutes and 46 seconds.
"It feels like every once in a while, you've gotta do a hard restart that clears the cache and erases the hard drive. I think that's what [Mania] was—a big palette cleanse," said bass guitarist Pete Wentz.
The album is a reaction to both the present and the past. It is a reaction to the current climate of people and a nostalgic moment of the past's welcoming communities for outsiders: like himself as a kid finding punk rock. Fans can definitely expect a unique album from the legendary, four million album band.