Mean Girls on Broadway: "That's So Fetch"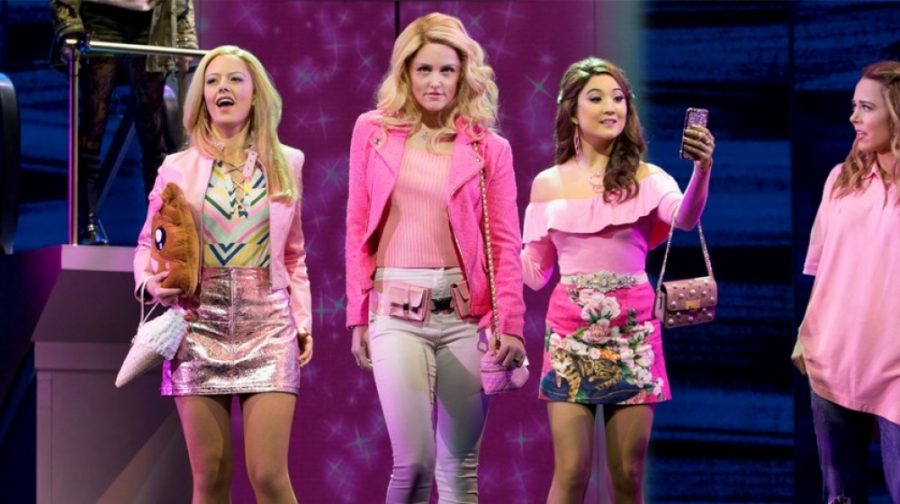 Natalie Smith, Contributing Writer
March 23, 2018|117 Views
Mean Girls, the musical, opened on March 12 for previews in the August Wilson Theatre in New York City and is officially opening on April 8.  Tina Fey wrote the musical, while the music was written by Jeff Richmond and lyrics were created by Nell Benjamin.  They play was directed and choreographed by Casey Nicholaw.
The show has the same premise as the movie.  Cady Heron, teenager who has lived in Africa her whole life, moves to Illinois and starts high school.  She quickly catches the attention of "the Plastics," a group of the most popular girls in school.
"I'm really excited to see one of my favorite movies turned into a live action play," said freshman Jake Reiber.
This new musical features a number of acclaimed theatre stars, including Erika Henningsen, who stars as Cady Heron.  Henningsen was also the youngest actress to ever play Fantine in Les Miserables. Other notable cast members include Taylor Louderman as Regina George, Ashley Park as Gretchen Weiners, Kate Rockwell as Karen Smith, Barrett Wilbert Weed as Janis Ian, and Kyle Selig as Aaron Samuels.  The musical was produced by Lorne Michaels.
While the show follows the same storyline as the movie, it has been updated for 2018.  All of the characters in the show are obsessed with their phones, which was not a major focus of the movie.  Social media and cyberbullying are a big part of the show, and while the Burn Book is still part of the show, bullying on social media is more of a focus throughout.
Before coming to Broadway, the show had a brief run in Washington D.C, and critics are already raving about it.  People have very high expectations for the show, since the movie has become something of a cult classic.  The actors and actresses have some pretty big shoes to fill.  According to critics, all of the actors are doing an amazing job bringing their characters to life.
"I am excited to see Mean Girls because it is such a classic story that everyone loves, and bringing it to Broadway is a great decision," said freshman Charlotte Kerpen.
Many students are extremely excited to see Mean Girls, and it looks like it will not disappoint.  From the critically acclaimed actors and actresses to the amazing writer, director and producers, this show is bound to be a hit.