Fans were "doing great" this year at Governors Ball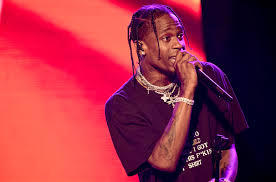 The 2018 Governors Ball Music Festival was just last weekend, and the responses to this event were better than ever!  Headliners of this event, along with the other talented performers gathered quite the crowd on Friday, Saturday, and Sunday.  Some of the big names of this year's Govball were artists such as Shawn Mendes, Post Malone, Khalid, Eminem, Travis Scott, Lil Uzi Vert, Jack White, and Billie Eilish.
Despite the predicted forecast for the weekend, spirits were very high during all three days.  The outdoor music festival took place from June 1 to June 3 at Randall's Island Park in New York City.
"I can't wait to go to Gov Ball!  I also went last year and am excited to see all of the new performers," said junior Zoe Basulto.
One of the most integral and famous aspects of the annual GovBall is definitely the food lineup.  While the festival initially gained popularity primarily for the showcased music, over the years, it became more and more well known for its high quality food.
The organizers of the GovBall teamed up with the Smorgasburg staff to serve festival attendees diverse selections of delicious snacks throughout the day.   Festival goers enjoyed good eats from places such as Big Mozz, Ramen Burger, Melt Shop and many more of the famous Smorgasburg spots. Another hit spot was the Gov Ball Brews where the site hosted Café Habana, Doughnuttery, Southernmost Falafel, Souvlaki Grill and Korilla BBQ. 
"I am very excited to spend the day with my friends while listening to some great artists.  I went to Smorgasburg last year and I think it's a really cool idea to feature that food at the festival so I am excited to experience that as well,"  said Junior Ryan Siegel.
On top of the entertainment and catering, GovBall is also known for many of its side attractions to keep the attendees engaged while they are not eating or enjoying the music.  The annual festival offers interactive photo booths, life-size board games, and other outdoor activities that complete the summer experience.
This year, GovBall featured other activities such as a La Croix fizz lounge, which included a ball pit where people could relax and take pictures.  The lounge was just one of the many popular attractions at the festival, and there were an array of other places where people could have fun and make the most of their experiences.   
"I went to GovBall last year and had a lot of fun at the silent discos and playing mini golf with my camp friends," said junior Nicole Jimenez.
On Saturday, there was rain for Travis Scott's performance of "Goosebumps" at night, which brought a slight delay to Sunday's performances.  Despite muddy conditions, what made this year's festival more memorable than previous years was when it started pouring again towards the end of the Eminem concert, which was the last performance of the day.  The GovBall stage crowd was completely packed.  Everyone was soaked but still danced and sang along despite the downpour. 
From the moment this year's tickets went on sale, they were sold out very quickly as people awaited this incredible summer experience.
Whether it be for the music, the food, or the side attractions, GovBall is a weekend worth waiting for, considering its size and popularity.  Because of the festival's outstanding reputation, the name of the event alone is enough to attract thousands from all over the country.
"I loved Governors Ball. It was an amazing experience that I got to have with my camp friends, and I really wish i was going this year," said junior Ethan Kaufman.
This year's event was no exception and all attendees quickly realized they were in the midst of making memories that were sure to last a lifetime.  As the festival continues to grow attraction, next year's festival is already in high demand among those who seek fun.