Thrifting: For when you only have twenty dollars in your pocket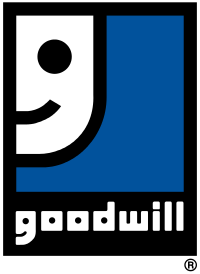 When it comes to fashion, it's easy to assume that the best purchases are those items selling at the top of the price margin from the hottest fashion houses. Well, it's time to shatter this illusion: thrift shops are where it's at. We heard this from Macklemore back in 2012, and it still rings true today.
Goodwill and Salvation Army stores are ubiquitous nationwide and provide excellent options for cool finds. Additionally, with the low prices that many of these stores offer, their stock is perfect for any fashion projects you might have in mind such as cutoffs, flaring sleeves, and any other DIY styles.
With full racks stretching as far as the store itself, there is no shortage of gems to be found. Most thrift shops offer wide selections of both men's and women's attire, ranging from formal suits and dresses, to casual t-shirts and sweatpants. While you may have to dig through a lot of items that may not suit your fancy, given the sheer amount of options, you are almost guaranteed to find something that catches your eye.
In many cities and especially Manhattan, there are also "premium" thrift shops such as The Buffalo Exchange. However, at large, these "premium" stores do not have as great a selection and sell at prices that are the same as or higher than new items. Alternatively, some other premium thrift shops have websites that allow you to browse or buy online, which, to some, may be worth the convenience. But when it comes to in-person shopping, the best finds are typically found at the traditional donation depots.
Buying vintage or otherwise used clothing has been a key fashion statement for decades, overcoming the stigma originally associated with them and those who purveyed them. Since the 1950s, vintage clothing has become a highly sought-after commodity, with some items fetching hefty sums. Still, there is always room for a good deal – if you know where to look. Backroom shops, holes in the wall, and tag or estate sales are all great places to look for thrifty ware as long as you don't mind going a bit off the beaten path of shopping. 
In addition to good prices and great fashion, another fantastic thing about thrift shops are the connections that many have to charitable organizations. The Salvation Army does far more for the needy than simply selling thrifted items as it also raises money for a wide array of services. Goodwill also is an important, large charitable organization, which is active nationwide in providing affordable items ranging from clothing to cookware to those in need.
"[Thrifting] is a great way to support local charities while finding great deals," said senior Megan Day.
Beyond the large, national or international organizations, thrift stores often find smaller, local incarnations in churches or other religious buildings. Here in Port, there is a thrift shop at St. Stephens Episcopal Church.  Additionally, there is the Twin Pines Thrift Shop located near the John Philip Sousa Bandshell and Louie's. 
These institutions provide an important service to local families who may not be able to provide themselves with all necessary resources. Any patronage is an important show of support – not only for the shops themselves, but for all they stand for.