Listen to Khalid's Suncity on your free "Saturday Night"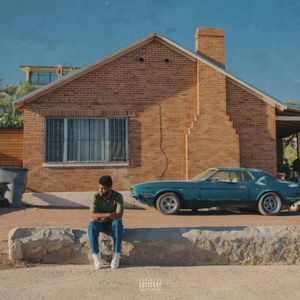 Khalid has been one of the most popular music artists this past year. Tons of people love his music, and fans have been patiently waiting for him to come out with a new album or single. Instead, he came out with an EP, which is an extended player. An EP has more music than a single, but less than an album.
The EP is called Suncity and features seven new songs: "9.13," "Vertigo," "Better," "Salem's Interlude," "Motion," "Suncity (feat. Empress Of)," and "Saturday Nights." Since the release, many of these songs have been featured on the top charts. People love his new music and are listening to it nonstop. Khalid is capable of singing a wide variety of music and continuously releases albums of different styles, going from his upbeat album American Teen to slower records such as these. 
"Khalid's new album is much different than his previous ones. It's easy to listen to and I love it!," said sophomore Sari Hartstein.
Khalid is going for the R&B music style, which is rhythm and blues. R&B is pop music with an African-American origin. Khalid's "Motion" is a slow and smooth song that is very calming, while "Vertigo" is in more of a pop genre.
"I really like the songs in his album. They are worth listening to," said sophomore Remi Haas.
The top hit song of the album right now is "Saturday Nights."  A guitar is greatly used throughout the song for the beat. People love it, and it is currently in the top ten songs on Today's Hits on Apple Music. Another hit song titled "Better" is one of the more upbeat songs in the EP. Khalid expresses his fun and enthusiastic personality through this song, and it is truly a great listen. Many fans like how Khalid's voice sounds soothing when he sings, and claim that listening to the album as a whole helps them relax.
The final song in the album is called "Suncity" which features Latin-American singer-songwriter Empress Of.  This song is mostly in Spanish, which is a big change from Khalid's past songs. Many fans were shocked by this unexpected twist, with some enjoying his new bilingual take on music more then others. 
"His album is really good, but some of it is in Spanish so it's kind of confusing," said freshman Ruby Weinkselbaum. 
This new album has touched so many people, and Khalid is trying to display that he can sing all different genres of music. He has gone from fast, upbeat pop to slow, sad R&B and still continues to vary his music. Either way, his songs are popular and listened to by millions. Suncity EP can be found on Apple Music, Spotify, Youtube, and more. If you ever need more music to listen to, keep Khalid in mind as this EP is truly an amazing option.