Michelle Obama's inspiring tour hits the road in 2019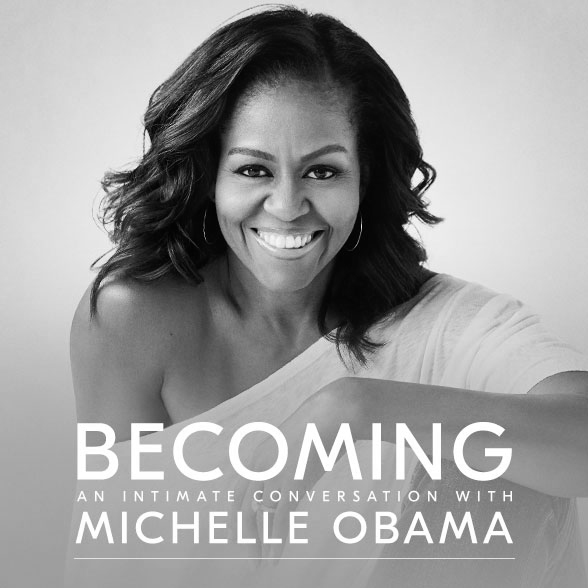 Former First Lady Michelle Obama has been known to be one of the greatest role models of the millennial generation.  Being the first African-American First Lady in the White House, Michelle has strived to promote an inclusive environment, to help friends and families follow healthier and more active lives, to advocate for girls and women all around the world, and so much more.  
"I have looked up to Michelle Obama for such a long time.  The work she does is truly amazing," said sophomore Caleb Thomas.
Recently, Obama wrote her own memoir entitled "Becoming," a story about experiencing her childhood in the Southside of Chicago, to becoming a mother, to becoming the First Lady of the United States.  
In her autobiography, Obama discusses the struggles of being a female working in the male-dominated field of politics, while also balancing being a mother and a public figure to the entire nation.
"I haven't got to read her book yet, but I have heard it is really interesting and I can't wait to read it," said freshman Emma Sy.
Her tour started on Nov. 13The tour had at least 21 stops and spanned across the United States, Canada, and Europe.  In all locations, fans were given unique opportunities to personally interact with and listen to the Former First Lady.
Obama also featured a selection of moderators including Oprah, Reese Witherspoon, and Sarah Jessica Parker, to help promote her tour.  Easy access was also provided to those of lower-income classes.
Due to the immense popularity of the book tour, there were VIP packages on sale amounting to almost $3,000.  The tour even had a gift shop that included paraphernalia items, such as T-shirts, candles, and more.  Most of the profits made from the tour were distributed to charities, schools, and community groups in different cities.
"Having the perspective of the first African-American First Lady is truly incredible," said sophomore Ellen Efkarpidis.
During her tour, she had pulled off what she called as an "intimate conversation" which allowed her to converse with the audience, which often included young girls of all ages, about empowerment, hope, and the future.
While many celebrity book tours were held at small venues that would hold up to 3,000 people, Obama's book tour took place in large venues, one of the spots being Barclays Center, which can seat up to 19,000 people.
"I can't wait to see her in a more personal way," said sophomore Anastasia Covunis.  "I haven't read her book yet, but I've heard great things!"
Her memoir has already become a best-selling book of the year, selling two million copies in the first two weeks.  So far, three million copies have been sold in total.
Michelle Obama's willingness to converse with the public has allowed her to connect with fans on a personal level, rather than from an unreachably high level of political energy and agenda.
Thousands of her fans have claimed her book to be an inspiration, not only to minorities, but to people of all genders, racial backgrounds, and political affiliations.