How should student-athletes balance club and school sports?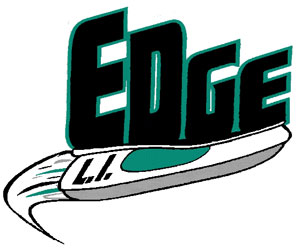 The life of a student athlete is hectic and stressful.  Student athletes put in hours upon hours each day not only into their sports, but also into their school work.  With monotonous seasons filled with two-hour practices that are usually six days a week, using the right mindset and proper planning is a must when trying to conquer the overwhelming schedule of being a student athlete.
An athlete must also know how to balance out-of-school sports, on top of their other commitments.  These club teams not only help many students develop their skills, but also assist a number of student athletes in the college recruiting process.
Despite the benefits of being on a club team, there is a clear downside to them. These teams typically take even more time away from a student athlete because of their practices, which often require commuting to different towns.  Thus, although there are many advantages to participating in a club outside of school organizations, it is important to recognize that the schedules of these club teams are often highly demanding.
"Weekly conflicts between academics and athletics can make me feel pretty overwhelmed, but I always make time for lacrosse and plan my day around it," said junior Mikey Beil, a three-year varsity lacrosse player and participant of the FLG Lacrosse club.  "Playing club lacrosse for FLG takes up much of my time, as I'm away for whole weekends in the Fall at tournaments as well as preparing for the Summer during finals week.  However, I never forget how much I love lacrosse and put some time aside for playing nearly every day."  
Beil, along with many other student athletes, have a strenuous schedule.  Still, he makes an effort to never neglect his school work.
Many members of Schreiber's Junior Varsity and Varsity teams feel as though keeping a calendar helps to organize their busy schedules.   When you have such limited time as a student athlete, staying organized is key to maintaining a healthy mentality. 
Not only is it crucial to stay organized, but it is also important to break habits of procrastinating and focus on time management.  Many student athletes try to balance their schedules by completing their work when they have time, as opposed to waiting until the last minute and realizing that a sports commitment actually interferes with their other commitments. 
"Playing sports and balancing my schoolwork can be stressful at times, but I love the two sports I play, so when I find a way to balance my schedule, everything is fun and easy from there…. If you're productive in school and when you have time, balancing my schoolwork with sports becomes easy," said freshmen Ben Krefetz.
Clearly, if one enjoys the sport that he/she is playing and is willing to put time into working out their schedule, then being a student athlete can be a truly rewarding experience.
With the added stress of standardized testing and college application deadlines quickly approaching, junior year is a very difficult one for many students.  Furthermore, this stress seems to be even more accentuated for student athletes.  Many of them struggle to balance their time in an efficient and realistic manner, which leads to many late nights of attempting to finish all of their school work.  
"It's definitely a struggle trying this year trying to add in the balance of SAT practice. Sometimes, if I can't finish my work before hockey, I have to finish it after at around 11 p.m. when I get home from practice," said junior Finn Tatti, a three-year hockey player and member of the Long Island Edge hockey team.
Returning from practice to hours of homework is not a foreign concept to student athletes.  A large number of athletes are forced to cram in hours of studying late in the night due to their hectic schedules.  During the time when their peers may be asleep, student athletes are putting even more physical stress on their bodies by not getting an adequate amount of sleep. 
As a result, a number of athletes make efforts to utilize their time in school efficiently, such as by using their off-periods as productively as possible.  This is all done in an attempt to minimize both their mental and physical stress.  
"By using all my off periods during the school week productivity in the library, I'm able to balance out my workload and make it work even if it means doing extra work on the days that I don't have practice," said junior Matthew Gurlitz.  
Although some coaches are understanding of their players' commitments, students nonetheless experience extra stress making sure that they are attending to all of their other obligations, while also succeeding in all of their classes.  
These decisions, late nights, and practices have created significant stress and a hectic existence for all student athletes.  But, in the end, none of them would prefer to have it any other way.  
Having a sport enables students to put their energy towards something that brings them true joy.  While school may feel like a burden, trudging to Massapequa at 8 p.m. on a Tuesday night and losing Sundays to tournaments in Connecticut feels like a breath of fresh air.
"It is hard because I fence, so there are a lot of tournaments.  But at the same time, I learn so much from the sport and from my teammates about sportsmanship," said junior fencer and Varsity field hockey player Jaime Levin.    "It doesn't feel like a waste of time."  
There is no denying the fact that student athletes live a chaotic life.  Still, what matters the most is the sacrifice that students make when they have a real passion for their sport.