Local talent, Squid Mob Ocean Gang, releases a new album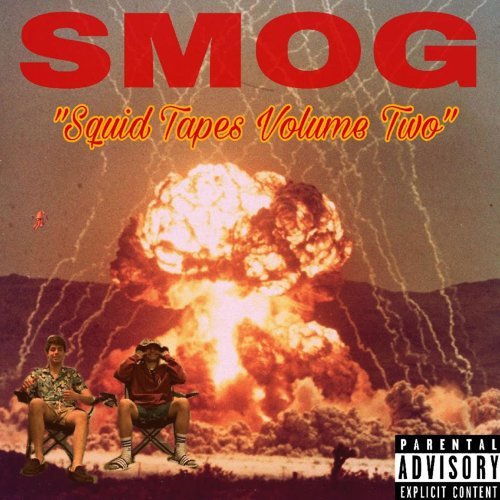 True musical talent is hard to come by.  Divisive as the general public is, most people are universally enthralled by the chart-topping hits, the likes of which artists like Kanye West and Travis Scott produce.  But what people may not realize is this kind of musical talent resides within our very own community.  Coming off of the massively successful Squid Tapes Vol. 1, the musical union of senior Ben Dietz and Schreiber alumn Matt Corsitto that would later become known as Squid Mob Ocean Gang sought to develop a new album that embodies their playful, yet energetic, approach to producing music.   
What Squid Mob Ocean Gang does best is turning contemporary music in on itself and defying modern genre stereotypes.  "Zed," a song from their album, Squid Tapes Vol. 2, which was released on Feb. 8, is influenced by early nineties hip hop sensation the Wu Tang Clan.  Moreover, the album is classified as more of a "boom bap" tune, which serves as an onomatopoeia for its catchy rhythm.  Another song from the same album, called "Strap," however, takes inspiration more from Xxxtentacion's brand of heavily-distorted, rebellious trap music.  
An equally unique addition, Dietz and Corsitto dropped a single this past week, titled "Speed Demon," in anticipation of Squid Tapes Vol. 2.  This song especially demonstrates the importance of keeping things simple.  What starts out as a basic trap beat quickly becomes a chilling anthem for adrenaline-seeking teens, thanks to the layered harmonies, courtesy of producer Dietz.  It is Dietz's adamant belief that a simple, catchy melody is always the way to go when in doubt.  From there, he builds upon that base and plays with synths to yield a finished product that feels complete, as if it were professionally mixed and mastered.
Squid Tapes had always been a collaborative Port Washington endeavor.  Both having grown up in Port, Dietz and Corsitto wanted to pay homage to their roots with their second album.  Bringing in talent like senior Donovan McCurty, better known as Drip Godd, and another Schreiber veteran Travis Paul, now Royal T, they are able to stay true to the Port Washington vibe that they intended for their music.  Dietz has explicitly stated that his goal isn't to make music that caters to the general public by buying into fleeting fads, but to make music that he himself would "bump" to.
Squid Tapes are, and have always been "homemade."  Working out of Dietz's bedroom, utilizing only two speakers, a laptop, and a microphone, the gang is able to produce original quality beats, indistinguishable from professional beats by even the most seasoned ear.  The work environment is incredibly supportive, and everyone involved in Squid Mob Ocean Gang's projects bounce off one another in way that's conducive to the creative process as a whole.  Not only does everyone contribute to the finished product in a unique way, but they also bring out the best in each other.  
Listen closely to Vol. 1.  You'll find that the lyrics are mostly comical and, more often than not, ironic.  In "Tha Dirt," the crown jewel of Squid Tapes Vol. 1, which reached 1,000 hits on SoundCloud in its first five days of release, one of the lyrics goes, "Came from the bottom, the dirt, sike I came from the burbs."  This kind of inversion of the status quo is typical of Corsitto.  Armed with a vast knowledge of pop culture, and an array of witty one-liners, each verse in Squid Gang's songs is packed to the punch with lyrical puns and dubious double entendres.  A departure from the hardened street-rap that we've become accustomed to, this is a welcome quality, and certainly one that can be expected from Vol. 2.  Support Port's very own collection of musical talent, and look for Squid Tapes Vol. 2 on SoundCloud, Spotify, and Apple Music.