Golf team hopes to continue phenomenal season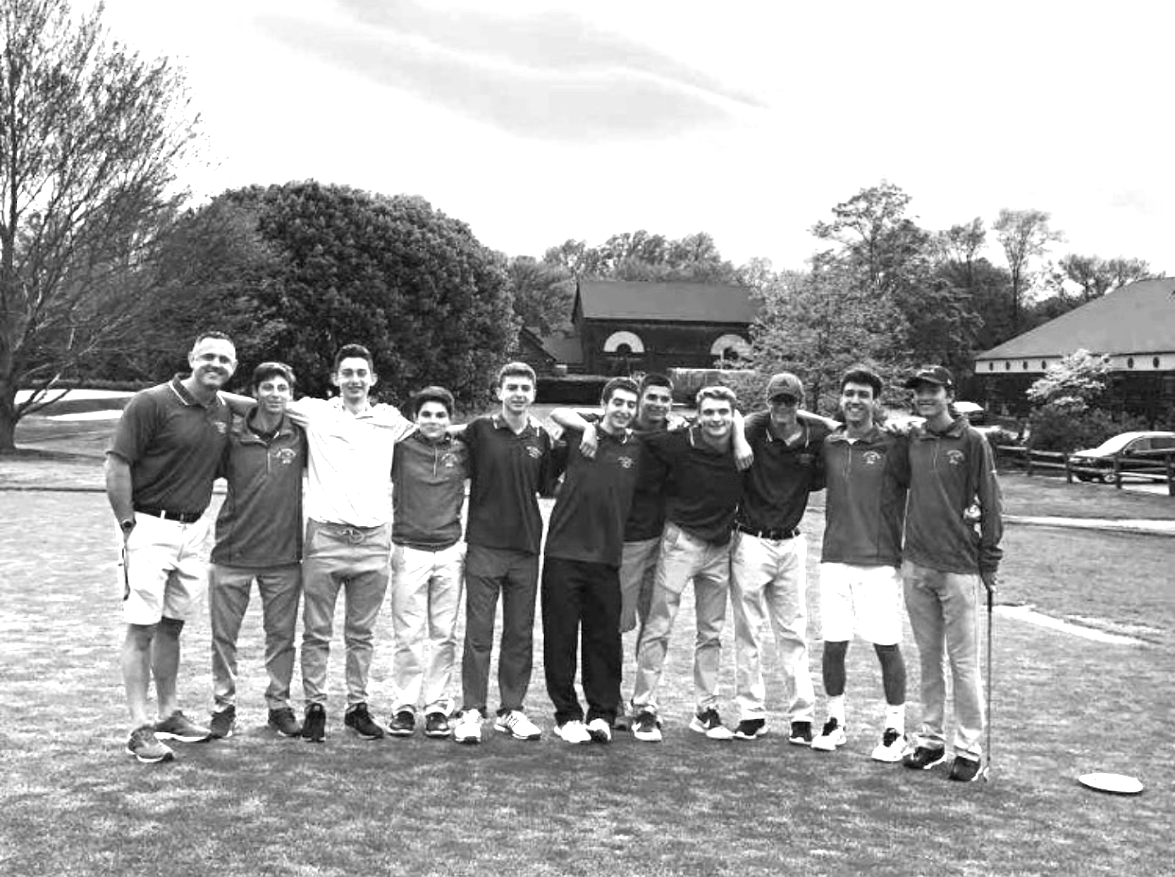 The boys golf team at Schreiber may not be the most popular, but they are becoming one of the most successful.  After an undefeated regular season, the boys are looking to make a deep run in the County Championships.  
The team had very high standards coming into the season.
"Our goal for the season was definitely to continue our usual dominance and win the conference. I'm not sure what qualifies a team as a dynasty, but as far as Long Island golf goes, no other program has established a tradition of excellence and culture nothing short of perfection like we have," said senior Brent Katz.
Additionally, the team was looking to create strong team bonds for this season and beyond. 
"The goal going into the season was mainly to bond with the new kids," said senior captain Jacob Fain. 
The team has achieved their goal of going undefeated and bonding as a team, especially with underclassman such as eighth grader Bo Ginsburg, eighth grader James Fabrikant, sophomore David Weiner, and sophomore Luke Fain. 
However, continuing to play at such a high level for a consistent period of time has proven to be difficult. 
"We maintain our high level of play with good players, especially Jacob Fain. Our coaches have also really helped us," said Katz. "Coach Killoran does not mess around: he learned how to establish a winning culture by coaching football, and maintains the intensity of a football coach while teaching us something as precise as golf techniques."
Additionally, the team took the season one match at a time, according to junior David Cytryn.
"Our goals for the season are to win our conference and give ourselves a chance to compete at counties.  Our teams goals for playoffs are to play well as a team to get us to the second day of counties, and to give us a shot to win the event," said Cytryn.
The squad is well-prepared for the playoffs as well.
 "We practiced a lot to keep up good play and for playoffs/counties we hope to come top 5 and have each of our starters play decent and to have fun because it's the first time at counties for four of us," said Fain. 
The boys were able to keep a laser-sharp focus on every match and capitalize that by dominating the competition. The boys lost a total of six games out of 72 in the regular season, and they hope to continue riding their success deep into the postseason.