Masks In The High Fashion World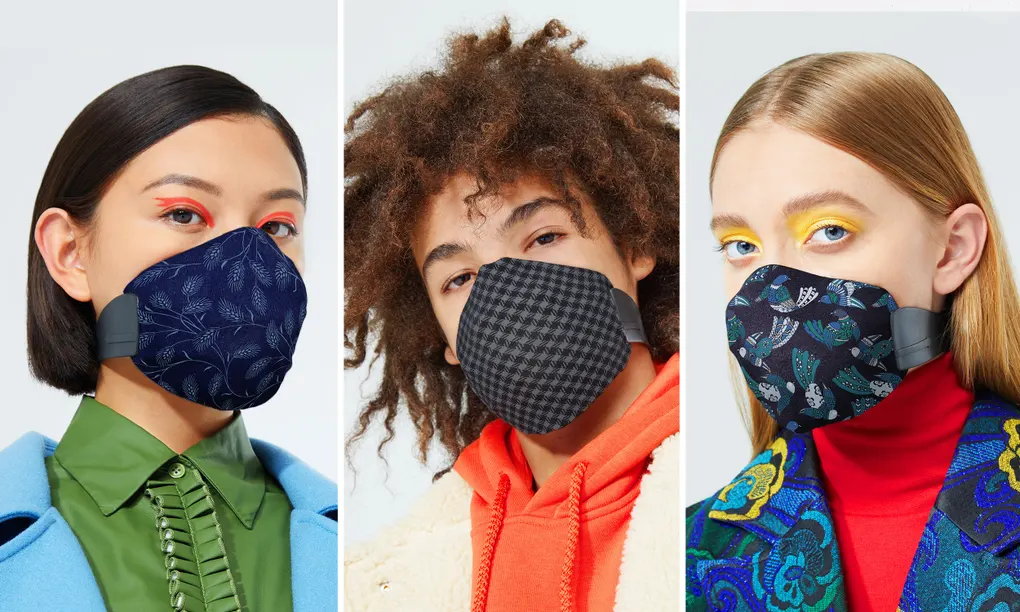 Masks have become a necessity during the ongoing coronavirus pandemic.  However, protecting others doesn't have to look dull or drab.  More fashionable mask designs are being produced so communities can protect each other while remaining stylish.  As masks are currently a necessary accessory, the fashion industry has begun to upgrade them.  
"When I heard that big designer brands had been making special masks I thought it was a really cool idea, it's nice to see people with money and power use it toward the greater good," said junior Amanda Cotumaccio.  
Off-White, Louis Vuitton, and Fendi are some of the brands that have jumped into the mask arena.  As companies  continue to produce masks, it's important to remember that, although these masks are a cute accessory, they are mainly tools citizens can use to keep their communities safe.  
It seems that masks will not be disappearing anytime soon as the need for personal protection equipment is still a necessary response to the pandemic.  Many fashion designers understand this and are starting to incorporate masks into their designs.  In Sept .2020, a new type of New York Fashion Week was organized; some shows became virtual while others reduced the audience size.  Designers such as Collina Strada, Zoe Latta, Mike Eckhaus, and Christian Siriano all designed masks to go with the collection featured at New
York Fashion Week.  Christian Siriano's Spring 2021 collection of ball gowns were accompanied by matching masks.  
"I wanted this to be an escape for everybody- fantasy, to have fun with fashion," says Christian Siriano in Vogue.
Siriano's collection was full of whimsical colors and designs, and every single design was paired with a mask.  
Masks continue to gain popularity in the fashion industry as many fashion designers recognize the need to protect their clients.  Designers understand that masks are not another trend that will drift in and out of  the mainstream, but rather a modern day necessity that is needed to protect the general public.  That is why many designers have chosen to donate masks to first responders.  One designer, Christian Siriano took this effort a step further and worked directly with Governor Cuomo to provide 1,000 masks over the course of three days.  
"It was really a simple thing and I just felt like it was a really important time because I felt like it was so needed — not just in New York, but everywhere," said Siriano on ABC's "Good Morning America."
Face masks have also become a part of bridal fashion.  Popular retailers such as David's Bridal and Azazie are selling a variety of masks for brides and bridal parties to pick from.  Top wedding designers such as Claire Pettibone and Daniela Tabois as well as small businesses on Etsy are starting to produce a variety of designs.  From satin masks to embroidered masks, wedding designers seemed to have thought of everything for a bride's big day.  
The mask industry has increasingly grown over the past seven month and will continue to expand through the high-fashion designer industry. These high-fashion masks can be a fun way to keep safe while participating  in special events during the age of COVID-19.