Increased number of Schreiber students choosing to go fully remote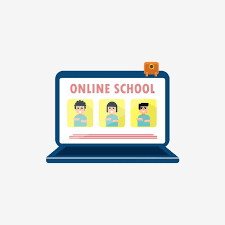 As the number of COVID-19 cases rise through the Port Washington community, more students have decided to switch to fully remote learning.  This choice is difficult to make, as virtual education lessens teacher-student relationships and social interactions.  In addition, students remain glued to their screens for hours at a time, which is both mentally and physically draining. 
"I went virtual due to the alphabetical system separating the grades.  I could not see my closest friends, and there was no one-off at the same time in my section," said senior Amanda Dalimonte.
Amanda quickly switched from the hybrid program to an entirely virtual one.  She also mentioned that she was not receiving her full experience as a high school senior.  For many students, fully remote learning hinders social interactions. Other students were discouraged by the new environment and safety regulations within the school.
"I don't like the new rules and environment within our school but online makes it difficult to learn.  By being at home, students lack the ability to ask teachers questions without interrupting their lesson.  The rules and regulations of the school are too strict for some which creates an uncomfortable environment.  The one-way hallways, mandatory masks at all times, and six-feet-apart regulations can also create an unpleasant learning environment.  However, at home students have many things that can serve as distractions," said senior Andrew Sichiani. 
The hybrid system is the only way that school can operate during the pandemic.  Deciding between hybrid or fully virtual is a tough decision to make, and the circumstances are not easy.  The hybrid system provides an education that some students need.  Being virtual does not provide many students with the same motivation to learn as in the classroom.  Students can get easily distracted, which could make them fall behind.  The possibility of having the camera off can provide  students with tempting thoughts.  In addition to teachers feeling that their classroom is not the same with fewer students physically present, it creates a feeling of emptiness.
"Being at home allows me to work at an easier pace.  It does not give me as much stress about assignments," said junior Mikayla Gargani.
As a student that has experienced both types of learning environments , she has favored being at home over the crowded building during this time.  Gargani is an example of a student who has decided that the remote learning option allows her to remain comfortable throughout her school day.   Some students agree that they would rather remain in their pajamas all day and learn from their comfortable bed.  Students can relax during off periods instead of getting work done which can be beneficial depending on the student.  
Remote learning has impacted the Schreiber community in different ways. Prior to the pandemic, classrooms would have twenty to thirty students and a teacher,  now the hybrid model combined with all remote students, it is unlikely to have fifteen students in a classroom.  The increased number of students at home may pose new challenges for teachers to combat. Connecting with hybrid and all remote students can be difficult for teachers and they must transition between teaching in person and students at home. 
 However, there are benefits of less students at school. With less students in  school, there may be less risk and contact for those who continue to be hybrid.  Now that the weather is cold and students are sitting inside, there are more available seats in the cafeteria, auditorium, and commons. In addition, less student contact put our teachers and staff members at a decreased risk. 
This is one reason why many students choose to go fully remote; to protect themselves or their family members with pre-existing conditions. When going to school, one exposes themselves to more people and more interactions which could further spread Covid. Some students have no choice but to stay home to keep themselves and others safe.
"Classroom community has always been a primary focus for me.  Adapting to the hybrid model has made this a little more challenging.  Each time a student chooses to go remote or is required to become a remote learner, the community in the classroom feels it.  We are all trying hard to make the challenges of this school year work, and I appreciate the efforts of my students both in school and at home, but I miss them when I can't see them in person" said Ms. Mills, Chair of the English Department.