Fashion trends to leave behind in 2020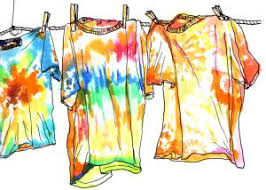 2020 has had its ups and downs, especially in the fashion industry.  Here are some fashion trends that should be left behind with 2020.  
The first trend that should come to an end in 2021 is extremely small bags.  These are manufactured by high-end designers like Chanel and Jacquemus.  The miniscule purses are impractical because simple things like a phone, cannot even fit in one.
"I hope to see a more practical use of bags in the new year, as I am sick of these tiny ones," said junior Talya Pecullan.
This next trend, tie-dye, will forever be in and out of style.  It did bring lots of joy during quarantine last spring; people would dye every item insight, from an old t-shirt to a pair of unused socks.  Tie-dye was an extremely appropriate trend for 2020, as it brought a little color to bland days at home.
"Now that we're firmly settled into the second wave, there's a certain nostalgia for the early days of the pandemic, a time when we found comfort in innocent DIY pursuits. Tie-dying is an enduring classic that will never go out of style–and for good reason–but we need a breather from anything that triggers the fear that we were all going through last spring," said Flare writer Caitlin Agnew. 
Bright colors mixed and dyed together on athleisure items will never go out of style completely, but it is something to leave in 2020, alongside quarantine boredom.
 "I took part in tie-dye during the early spring because the colors brought light to quarantine, but I agree that the trend is something that I do not want to bring into the new year," said junior Emily Benson-Tyler. 
The last trend that we are leaving in 2020 is neon.  As the weather becomes colder, neutral colors are more in season.  The trend definitely had its moment in the sun, but it's time for it to go.  
"I used to enjoy neons, especially in nail polish and accessories, to add some color, but I feel like 2021 is all about a mix of cooler neutral colors," said junior Ellie Shapiro.