Events coming up at the Port Washington Public Library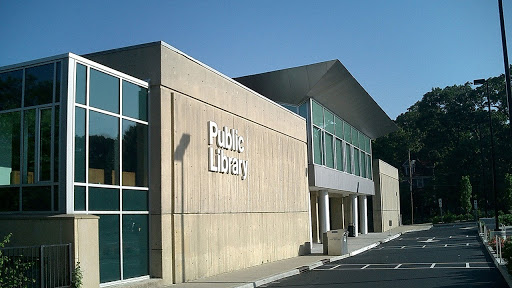 The Port Washington community centers have various events to bring everyone together, specifically the Port Washington Public Library (PWPL) and Landmark theatre.  Whether events are focused on adults, teens, or children, these town spots have events for the whole family.  
Prior to the pandemic, the PWPL was a place where kids could come after school to enjoy learning and a place where adults could quietly work.  Despite the circumstances still present almost a year later into the COVID-19 outbreak, the PWPL has continued providing a safe space to the community. 
Events that would normally be held in the renovated children's section are now held via Zoom.  For younger children, specifically toddlers through kindergarten, there are a few events throughout the day that give parents downtime and keep the kids entertained.  The library offers numerous chances to attend a half-hour of singing, stories, and fingerplays in the upcoming weeks.  The upcoming time and dates are 10-10:30 a.m. on Jan. 26 and 29, and Feb. 2, 5, 9, 12. 
"While so many events have been canceled due to COVID-19, it is so nice that young kids will have the opportunity to return to a more familiar routine, even if part of this routine has to be virtual," said junior Alexandra Grundfast. 
For elementary school students, there are activities with more variety.   They can register for STEAM (science, technology, engineering, arts, and math) activities; they will be provided with equipment and then meet on zoom to learn.  Parents can register at pwpl.org for Feb. 8 and 22 from 4 to 5 p.m. 
 There are monthly book discussions for fifth and sixth graders; for February, it will be on the 22nd from 4 to 4:45 p.m.  
Elementary schoolers have the chance to learn magic on Feb. 16 and 18.  On Feb. 16, they can discover the magic of chemistry.  On Feb. 18, they will learn how to do magic tricks with household items with John Reid. 
While the library does have a large focus on elementary schoolers, they also have many high school students' activities.  On Feb. 3, there will be Valentine's day card activity for 7th through 12th graders.  
"Valentine's day craft seems so exciting and fun to make for your friends and family Valentine's day," said junior Mikayla Gargani.
There are also events with more of an academic focus: a book discussion is scheduled for Feb. 9 from 7 to 8 p.m.  Teens can get new book recommendations while chatting about  their favorite novels. 
In addition to providing events for the younger members of our community, the PWPL also offers adult classes.  On Jan. 27, in commemoration of International Holocaust Remembrance Day, there will be a survivor presentation led by Holocaust survivors of the community from Nassau, Suffolk, and Queens.  Among the group, there are two Port Washington residents: Gloria Glantz and Stan Ronell.  
On Jan. 29, the PWPL will also have a Screwball Comedy with Philip Harwood.  Here adults meet at 7 p.m. for an intro, independently watch the film, and then return to the zoom for a post-film-discussion. 
On Feb. 1, from 7-9 p.m., there will be a linked crash course for adults.  This is part one of the most requested career workshops, led by Career Strategist Maria Frey, President of Executive Consultants of New York, Corp.  LinkedIn is the premier platform for professional networking.  This course is designed to teach adults in Port Washington how to optimize the site's features and best ways to network.  
 On Feb. 8, the PWPL tech-experts will be having a Digital Privacy Seminar from 7-8:30 p.m. to share their best practices to protect your home computer, smartphone, and other devices.  Here, those that own these devices can learn how to recognize scams and avoid hacking attempts.