Point: Why AP tests and Regents should happen this year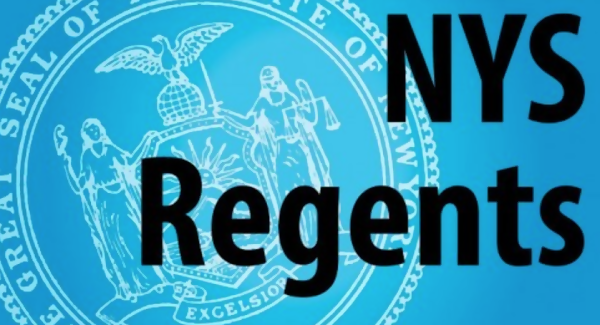 Last year, due to pandemic lockdowns, the AP tests were administered online and the New York State Regents were cancelled.  As the world starts to move on and we begin to find alternative ways to better accommodate learning in this unprecedented time, it is important that we bring back these standardized tests and make them available to take in schools.
AP tests are scheduled to occur this spring, but Regents are much less of a guarantee.  As a result of last year's Regents cancellation, students did not get the chance to prove their academic knowledge through a state-wide test on material they mastered in their classes.  From the beginning of  lockdown to the end of the school year, virtual classes were rare, so students had to learn through the occasional lecture video or homework and notes given by teachers.  In addition, teachers seldom gave tests or challenged their students.  However, this year, districts have found ways to allow students to join school virtually over Google Meet, Zoom, and other platforms, and there are a substantially higher number of students who will be prepared for the Regents.  Although some schools remain fully virtual and others are in session everyday, both, nonetheless, have consistent scheduled classes again, which gives students a better chance at succeeding on future standardized tests. 
Last spring, the College Board ensured that students who put in the hard work of an AP class had the chance to prove their academic ability and potentially earn college credit for it through an online platform. 
"[The tests] should happen because I deserve AP credit after a hard class this year," said junior Jacob Ritholz.
This mindset is shared by many students, especially upperclassmen. 
"We should be given the chance to get college credit for the work we put into a class," said junior Terry McGinty. 
The reason why upperclassmen especially value AP classes and test grades is because it is a major aspect of  the college application process. AP tests provide an opportunity to show colleges mastery in a particular  subject.  College is a main focus for many high schoolers, so these standardized tests allow students to differentiate themselves academically in the application process.
The 2020 AP tests were not exactly perfect. There were a substantial amount of failed submissions, new formats, and technological inequities.  As of right now, however, students will have the opportunity to take the normal test in person on paper.  
Although the NYS Regents are not nationwide, like AP tests, they are still a good way to show a student's proficiency in certain subjects.  In addition, for students looking to achieve a Regents Mastery diploma, these tests are of an increased importance. Colleges, including those outside of New York, are well aware of the Regents, as a large portion of applicants tend to come from our state.  Last year, everyone received a Mastery grade (an 85% and above) by default, which is arguably fair considering the circumstances of the pandemic.  The issue with giving everyone a strong grade is it does not allow top students to excel in specific areas and differentiate themselves from other college applicants.  However, with schools back in session, students who work hard in their Regents courses should be given the opportunity to strive for Mastery on their own. 
The Regents should also be administered on paper and in school to avoid technological problems.  In fact, many students happen to prefer the in-school test taking environment on paper, as opposed to taking tests remotely.
"I find it easier to focus and that I do better when I'm in school compared to when I'm virtual, which is why I would prefer to take the AP test in school in May than take the virtual test," said junior Maxwell Meehan. 
There would also need to be Regents available for fully virtual students, as they cannot be forced to come to school.  Their tests would simply have to be different from the in-school test to combat the inevitable cheating that could occur. 
While it may require extra work, it is crucial to administer the Regents and AP tests this year. If administered correctly, these examinations would be worth it to all students, especially those that are motivated and looking to benefit themselves.