NYSSMA to have virtual festival showcasing student talent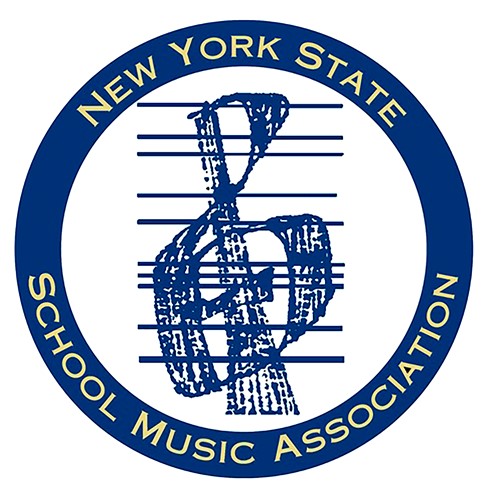 Many Schreiber students are participating and hope to earn a good score on their performances in the online NYSSMA solo and small ensemble festival on April 23.  There are six different levels, with level one being the easiest and six being the most challenging.  Normally, students would go on their scheduled day to their designated location and play before an adjudicator who would grade them on their ability to perform a solo, play selected scales, and sight-read a sheet of music 
Aside from its format, many aspects of the festival have changed.  For example, sight reading has been completely eliminated this year because NYSSMA cannot be held in person.  
Additionally, students would normally have to learn a certain amount of scales and then perform them for the judge.  Normally, level six piano candidates must learn all twelve major scales, and then play three for the adjudicator.  The student would not know which three would be chosen so they would prepare all twelve.  
However this year, the three necessary scales have been announced to students prior to recording so they can focus on these three scales instead of learning all twelve.  Solos and scales must be recorded as a video, making it easier because participants have unlimited takes until they play  perfectly.
"NYSSMA has made the online experience very organized.  Going into it, I was afraid that the submission progress would be long and complicated.  However, the process is simple and the association has even created a video to explain it," said sophomore Bryson Shaub.
To participate in NYSSMA 2021, students must register and submit the sheet music for their solos.  Then they must upload videos of their scales, or long roll and rudiments for drums, as well as their solo videos.  For jazz musicians, improvisation videos are also required.  Online NYSSMA seems to be considerably easier than it has been in previous years due to the elimination of sight reading and the ability to record solos and scales multiple times.
Students have displayed their appreciation for NYSSMA because it encourages them to practice and improve, and adds a new goal of perfection.
"I like NYSSMA this year even though it was online because it gives me motivation to practice and get better at music," said sophomore Kevin Reyes Palma. 
Palma completed level four cello NYSSMA and explained that he felt that the program was truly beneficial despite having been moved online. 
The main goal of the NYSSMA organization is to make musical education more prevalent across New York.  There are about 5,000 members in the organization, with 100,000 students participating in the annual spring festival, and 4,000 people participating in the NYSSMA Winter Conference.  The program first began in 1973 and has continued every year since with the exception of the 2020 All-State program and Winter Conference, which were cancelled due to the pandemic.
Although there have been many uncertainties about whether the festival would occur, NYSSMA has succeeded so far in permitting students to show off their hard work in an online video.