No more Mister, Mr. Potato Head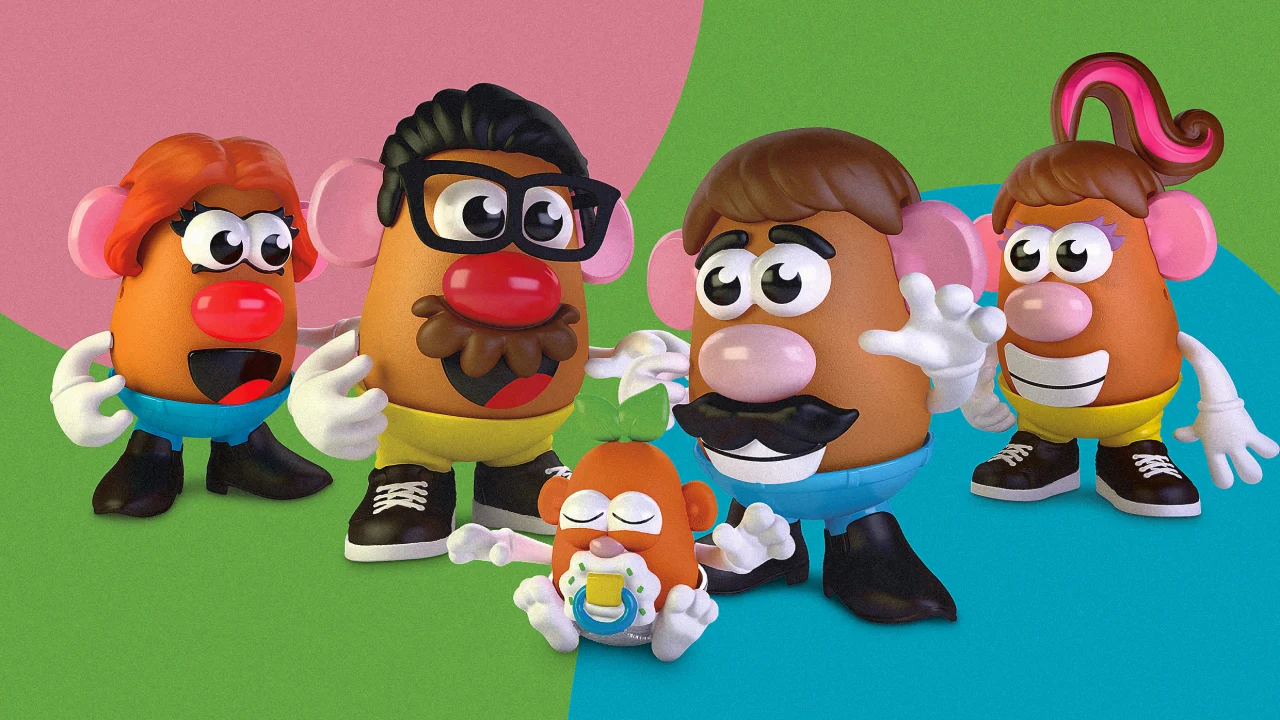 The famous Mr. Potato Head will now be known as just Potato Head.  Hasbro, the company who produces the toy, has decided to change the name of the beloved Mr. Potato Head so that it can be more inclusive with the LGBTQ community.  In the fall, Hasbro will start to sell the new Potato Heads so children can make a Potato Head family with two husbands or two wives.
Although Hasbro is changing the name of the brand to Potato Head, the Mr. Potato Head and Mrs. Potato Head will still be sold in toy stores.  However, the Mr. and Mrs. label will be put on the bottom of the box so that it is harder to see it.  This has led to some confusion about whether or not Hasbro is changing the name.
"Hasbro appears to want to have it both ways: expand the brand, while not killing off its most iconic characters, which appeared in the Toy Story films," said Joseph Pisani, a reporter for The Associated Press.
Hasbro seems to want to be inclusive, but at the same time still wants to maintain Mr. and Mrs. Potato Head.  The organization GLAAD, an LGBTQ rights group, is satisfied with the changes that Hasbro has made to Mr. and Mrs. Potato Head.
"The rebrand shows Hasbro is mindful of people who want to be gender-neutral, who want to choose," said Frederique Tutt, a toy industry analyst for the NPD Group in an interview with BBC.
Hasbro has chosen to make the toy gender-neutral for kids who want to imagine their own Potato Head family.  This would have never happened back when Mr. Potato Head was first released.  Today this change makes sense so that the toy can be more inclusive.
"I think that it is very good that Hasbro is doing this because it is important to be gender-neutral in order to establish good representation for everyone," said freshman Lauren Young.
This move by Hasbro is in keeping with the changes that many toy companies are making to have their toys be gender-neutral.  The large toy company Mattel recently released a line of gender-neutral dolls.  It is anticipated that many other toy companies will also release gender-neutral toys in the future.
"This move by big name toy brands is amazing and shows how far we have come as a society, and how inclusive and accepting our future will be," said freshman Ava Lucarelli.
This progressive step to have Mr. and Mrs. Potato Head marketed as merely Potato Head is a step towards making all children feel included and it is exciting that more toy companies are planning to take similar steps in the future.