The RealReal: Where Designer Clothes and Reasonable Prices Meet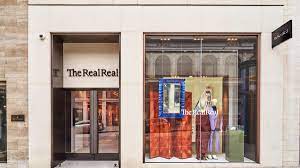 The market of luxury and designer goods is a difficult one to navigate through quickly, sustainably, and as cost-effectively as possible.  However, The RealReal, a luxury consignment store, seems to be the answer to these problems.  This second-hand retailer service offers verified designer goods at a fraction of the retail price. 
The RealReal company is the biggest market of resale luxury pieces, with a climbing total of 19 million items consigned through them.  They have a vast online presence, an app, and locations in Brooklyn, Manhattan, California, Texas, and newly Northern Boulevard on Long Island.  Their immense team of experts in horology, gemology, art curation, and designer authenticity promise genuine luxury goods with every purchase. 
"The RealReal is the world's largest online marketplace for authenticated, resale luxury goods, with more than 23 million members. . . . The RealReal provides a safe and reliable platform for consumers to buy and sell their luxury items. . .  As a sustainable company, we give new life to pieces by thousands of brands across numerous categories—including women's and men's fashion, fine jewellery and watches, art and home," said Erin Santy from the PR team at The Real Real.
Like many thrift stores, The RealReal is also heavily involved in the realm of sustainability.  As this store already gives a second life to unused or unloved luxury items, they already are paving the path of sustainability,  and they have now established themselves as 'A Sustainable Luxury Company'.  To further incentivize earth-conscious people to purchase items from their store, they have created a 'sustainability calculator' which tells you the litres of water and kilograms of carbon saved by purchasing any of their items. 
"I think that sustainable clothing and thrift stores are great because they help reduce waste.   You can also often find really good things in thrift stores and that are sometimes brand new," said sophomore Sophia Kane.
The RealReal's sustainability efforts do not stop there. On Earth Day in 2018, the company teamed up with designer Stella McCartney to encourage potential customers to consign their items.  In return, The RealReal gave a $100 credit to spend on all Stella McCartney pieces.
Some might think that The RealReal is exclusively for those seeking very expensive luxury items, but this is not entirely true.  On top of very expensive items, they also have options for those who have a smaller budget to work with.  When going onto their online store or app, you can sort items from "Low to High" to find something that is a little less costly to buy, but just as beautiful and sustainable.  If you go in-store, however, the items that are more 'wallet-friendly' are next to zero as they typically display their most outrageous designer pieces such as $40,000 Hermes Birkin Bags.
"Finding decently priced items in the new The RealReal store was very difficult. Most items begin at the $100-$200 mark, making their target audience a little smaller.  It was very interesting to walk around the store to see an accumulation of designer items that I have never been able to see in person before.  I hope to check out their online store to see if I can find something that I am interested in," said sophomore Montana Moon.
The RealReal is an incredibly innovative retailer that hopes to give used designer items a new life instead of them ending up abandoned or unused.  Their massive sustainability efforts have saved 20,200 metric tons of carbon and 976 million litres of water as of August 9th 2021.  They continue to increase their sustainability efforts and proceed to make an accessible and extensive marketplace that is targeted to those who wish to purchase truly authentic luxury second-hand goods.