Port Washington's Restaurant Week returns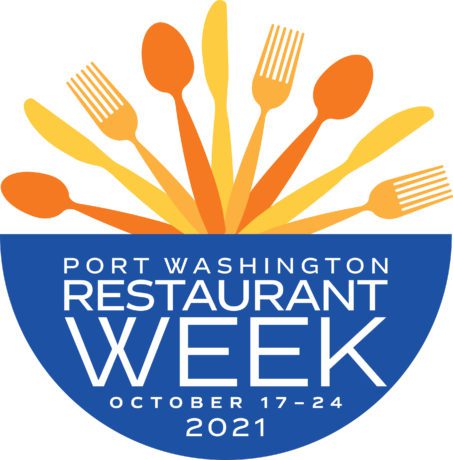 Fall is in full swing, and Port Washington's annual Restaurant Week has returned to the community for the week of October 17.  This prix fixe culinary event offered dine-in or take-out options to customers, who could order a local three-course meal for one price.  Each participating restaurant offered their own unique menu with three choices of an appetizer, entree and dessert all for the set price of $29.00 (tax, gratuities, and beverages not included).  Prix Fixe menus were available for the community's convenience each night of the week, though only until seven in the evening on Saturday, October 23. 
According to an article from the Port Washington Business Improvement District (BID), "The recently launched app, Try Port First, allows [members of the community] to streamline their search for the restaurant of their choice, find address and phone numbers in one easy-to-use location. The easy-to-use app helps you find everything related to Port Washington, right from your smartphone."  
The app is readily available and can be found by searching "Try Port First" in the App Store. Seventeen restaurants are participating this year, they include Aki, Ayhan's Shish-Kebab, Bareburger, Bosphorus Cafe Grill, Finn MacCool's, Frank's Pizza, Gino's of Port Washington, Ikedo Ramen, Louie's, Margarita's Cafe, Mojito's Cafe & Lounge, Sullivan's Quay, The Wild Goose, Toscanni Ristorante Italiano, Waterzooi, Wild Honey on Main, and Yummy Gyro.
"Restaurant week is something for our community to try different restaurants at a discounted price, and it encourages members of the community to try the different cuisines the event offers,"  said Ryan, an employee at Louie's.
"The week is a great opportunity for families to go out to the local businesses and restaurants they enjoy at an affordable price that also supports them," said Janine Beaudet, a local member of Port Youth Association.
"It is a town event and a good thing for the community to get involved," said Gina, who works at Waterzooi.  "Waterzooi offered different specials regularly Monday through Friday, [nd Restaurant Week was a good opportunity for members of the community who cannot normally afford the good menu that we offer or experience the meals Waterzooi has to offer." 
Based on the popularity of the event in previous years, reservations were highly recommended.  Outdoor dining was available at some locations, such as Waterzooi and Bosphorus, and was weather dependent.  
"With so many great restaurants to choose from Sunday to Sunday, foodies can try something new or return to a favorite spot every night of the week," said Holly Byrne, Executive Director of Port Washington Business Improvement District.
Beaudet and others share excitement about the opportunity that Restaurant Week provided to members of the Port Washington community.  Restaurant Week is an opportunity for families to enjoy a night on the town, for parents to eat a local meal, and for students to learn about all the cuisine the restaurants in our community have to offer.