Everything You Need to Know About Apple's Latest Releases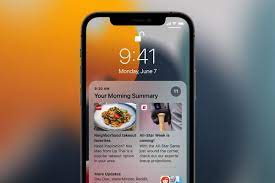 The iPhone 13 is here and the new device comes with many new features, updates, and color options.  The new phone comes in the classic Midnight Black, Starlight White, and Product Red, which supports the Global Fund to combat HIV/AIDS and COVID-19.  Light pink and dark blue have also been added.  The iPhone comes in the same four sizes as the iPhone 12: Mini, Standard, Pro, and Pro Max.  Major improvements include battery life, durability, and the new advanced dual-camera system. 
The camera has a bunch of new and high-tech features.  The lenses are now in a diagonal layout, which makes space for a larger wide camera sensor and image stabilization to keep pictures steady. The wide camera sensor captures more light and reveals more detail in the dark.  New features, like Cinematic mode, can change focus from the foreground to the background almost immediately.  Even after recording, you can adjust the focus in editing mode.  Night mode can sense low lighting and adjust itself for the highest quality and vibrant colors.  The new Styles setting is a customizable filter that adjusts according to the colors and shadows in the photo, as well as the subject's skin tone.  Many of these features have been added to the front-facing camera as well. 
"These new features are so cool! I can't wait to try it out!" said freshman Sydney Forman. 
The new iPhone comes with a Super Retina XDR Display, which is more colorful, sharper, and brighter than its predecessors.  The all-new A15 Bionic Chip helps the device run faster, smoother, and longer (roughly 2 hours more).  According to Apple's website, this new chip helps the iPhone's CPU to run 50% faster, and the graphics to run 30% faster than a Samsung device.  The new gadget comes with 5G internet, a faster way to stream TV shows, listen to music, and read the news. 
"The newest iPhone is just 10 percent faster than last year's models, while in 2015 the iPhone 6S was more than 70 percent faster than the iPhone 6," said journalist Brian X.  Chen in an article for the New York Times, where he claims that the smartphone has reached its peak performance level.  
Along with the iPhone 13, Apple has also launched its newest update, iOS 15. A major feature of this update is the Focus mode.  These allow users to control what contacts and apps can reach them at a certain time.  For instance, if you are at school and only want your parents and certain friends to be able to contact you so your phone doesn't go off in class, you can set up a 'school' focus.  Sleep focuses can be set so a reminder goes off when it's time for bed, and an alarm will go off every morning (it can be set for certain days), so you don't have to worry about being late to school. 
But not everyone thinks it works perfectly.  
"I absolutely despise it.  When you put your phone on Do Not Disturb, the notifications don't show up on your Lock Screen.  Even though I don't want to hear my messages, I still want to be able to see them.  Otherwise, I go onto my phone and end up looking at apps like Instagram and Snapchat," said freshman Eva Franchetti.
FaceTime has had a big update as well.  You can now share your screen with others in the face time call, so you can watch TV together, listen to music, or look at anything else.  A new feature called Spacial Audio can be used in a Group FaceTime call.  With this feature, you can hear the audio as if it is coming from the direction of where that person's face is on the screen.  FaceTime calls can also be sent as links now, so anyone on a non-Apple product call still join.  
Another app that has undergone a major change is Maps.  You can now see buildings and landmarks in a 3D format, and if you don't know where you are, you can simply scan your surroundings and it will tell you. 
You can buy the iPhone 13 at your local Apple Store, or a cellular service store, such as Verizon or AT&T.  It costs a wide range of prices, due to the many different versions, but the average price is roughly $600.00.  To upgrade to iOS 15, go to your Settings app.  Click on General, tap on profile, then select iOS 15, and the device will take you through the process.