Should the school provide COVID-19 testing for students?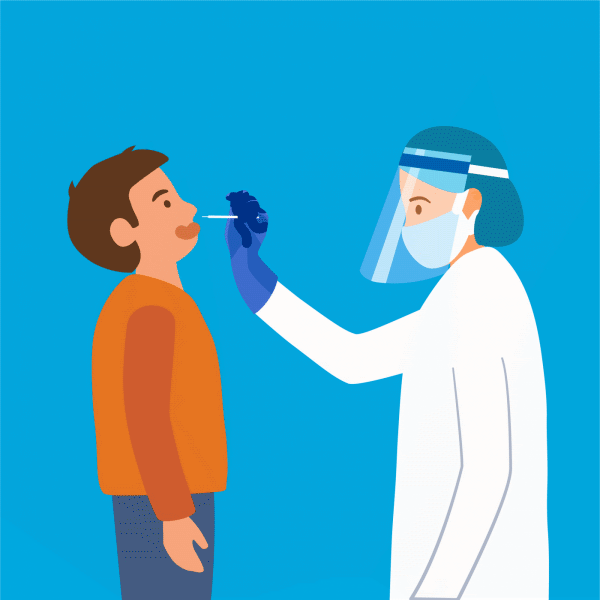 During the peak of the Covid-19 pandemic, hundreds of millions of students were out of in-person learning. Now school districts, including New York City Public Schools and Miami Dade County schools, some of the largest districts in the country, have opened their doors.  More than six million cases of Covid in children have been reported since the start of the pandemic, making up 16.4% of all cases, and it only got worse when kids went back to school. Only a few weeks into the school year, approximately 90,000 students were quarantined, and even though case numbers have fallen since the 252,000 children diagnosed with Covid in the week of September 2nd, in the two weeks between September 30th and October 14th, total child Covid cases rose by 5% (an addition of 278,798.) With these grave numbers and the inability of many young students to be vaccinated against the virus, schools and state governments have been faced with the question of how to keep their children safe and more specifically, if frequent testing can ensure student safety. 
"I think that it's a good idea to provide voluntary testing for students who want it because it makes it more convenient for them to get tested if they are worried about getting Covid at school or spreading it to others," says senior Gabby Zahner.
New York City public schools have implemented random testing of consenting, unvaccinated students every week, other districts in the state have also used this approach, and in Los Angeles United schools, the second-largest district in the country, all students and staff must undergo weekly testing. The CDC recommends that everyone eligible for Covid 19 vaccinations get them but still advises that vaccinated individuals continue to mask in indoor public settings and encourages ventilation, testing, and washing hands, especially in schools. Governor Kathy Hochul has stated her interest in possible Covid vaccine mandates in New York schools, but those have not been put in place yet, and as much as schools would like to believe that all other precautions are being taken, that may not be the case.
"I think it's pretty well known that a sizable portion of the school doesn't follow Covid protocols. Walking through the halls you could probably identify a few individuals with incorrectly worn masks or not wearing one at all," said junior Adam Lee.
Unfortunately, the CDC offers limited guidance on how exactly schools should be testing or what to do with those test results.  However, schools that have implemented frequent Covid testing have been extremely successful; in a school district in Omaha, Nebraska, six times the amount of students were found to have Covid by new random testing than the traditional testing system in which only symptomatic students were tested. There doesn't seem to be much of an argument against testing in school besides the issues of funding and resources. However, the American Rescue Plan Elementary and Secondary School Emergency Relief gave almost $9 billion to New York State to help schools reopen and stay open despite the continued challenges in the pandemic, and ARP ESSER funds can be used for Covid testing. 
"I guess that the school might not have all the resources necessary to test students regularly, but honestly it seems like that should be a top priority and something that even if they don't get financial aid to do, they should use some of the budget for. Plus, they're already testing teachers so even if they don't test everyone every week, I don't see how it would be a problem to do some randomized testing, especially on unvaccinated students," said junior Sharmishtha Talukdar.
Thus, Schriber may have the most success in preventing Covid 19 by testing. Covid relief funding would help manage the cost, many students would feel more comfortable at school, and the administration can not mandate vaccines or ensure that every student is following Covid protocols at all times; random testing is the most logical and efficient way to promote safety in Port Washington schools.