College Corner: All about University of Texas at Austin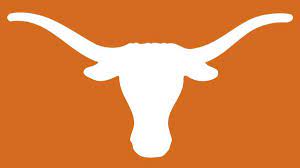 For many seniors, one of the biggest struggles during the application process is deciding which school is best, as there are so many amazing colleges to consider.  One of these great colleges to think about is the University of Texas at Austin.  In fact, for many students, such as Schreiber alumni, Sari Hartstein, it was even the perfect fit. 
University of Texas at Austin is an excellent college to put on your list for a number of  reasons.  For Hartstein, the main factor that caused her to decide on UT was the spectacular academics.  UT Austin is one of the highest ranked public universities in the country, and of its 12 individual schools:  business, liberal arts, and engineering, rank among  America's top 10 in public universities.  Another key reason  that led Hartstein to her decision to attend the University of Texas at Austin was the atmosphere of the campus.  When walking around campus, she finds that there are many interesting buildings and libraries.  She also points out that there is a huge contrast between the architecture of New York and Texas, but the different vibe in Texas is something that she really appreciates.  In addition, she also enjoys the warm, southern weather.
"Texas architecture is so different from New York, which I find beautiful and intriguing.  Also, it's cool to find new libraries and buildings in general and discover when they were built.  Walking around campus, you can see how the architecture style changes as the decades change, and I think that is something super special about UT," said Sari Hartstein. 
In addition to a beautiful campus, the athletics at UT are extremely popular.  The university is known for its football team, which is ranked sixth in their conference, the Big 12.  On game days, the stadium at UT is filled with lively students, visitors, and families cheering for their football team in Texas-spirited attire, putting up their "horns" and screaming the school's motto, "hook em' horns!"
"One of my favorite things to do at UT is go to the football games.  The school spirit here is unmatched and the energy in the student section is unbelievable," said Hartstein.
However, football games are not the only highly enjoyable sport to watch at UT.  The volleyball team is also highly ranked and students love to go and support them.
Along with academics and athletics, the University of Texas at Austin offers every club possible.  No matter one's interests, they can find a multitude of clubs and groups they can enjoy.  Also, the school offers many intramural sports which students like to participate in.
"Texas has tons of interesting clubs.  There are a lot of intramurals along with pretty much any club you could think of related to your major.  You can find a variety of clubs that meet your interests," said Hartstein.
Not only is the campus at UT huge and filled with wonderful things for the students to do, but the city of Austin provides even more opportunities to explore the life and culture of the Texans. 
"My favorite thing to do on campus is find new places to eat or go to Zilker Park, but off campus there's even more to do: exploring south Congress, relaxing by Lake Travis, walking around Sixth Street listening to the live music, eating at food trucks and Texas barbeque, etc," said Sari Hartstein.
While there are so many great schools to attend after your four years at Schreiber, UT Austin is definitely one you should consider.  Between the academics, athletics, and off campus attractions, this Texas school may just be the university for you.