REPRESENTING CULTURE ACCURATELY, A STUDY OF A PRESCHOOL SHOW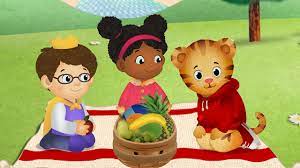 There are many ways to describe the preschool show Bluey.  Some call it the best kids' show of our time.  Others call it the best show ever.  And those who want to get a bit more technical go as far as to call it the most popular show in Australia, which it is, by the way.
I myself, however, would like to call it "an Australian experience like no other."
Think about the way Australia is represented in most media.  Your mind probably goes to the stereotypes, like the Outback, boomerangs, kangaroos, the Great Barrier Reef, and probably even Sydney, the country-continent's most inhabited city.  You'd probably think of people like Steve Irwin and expect everyone to have outrageous accents and call each other "mate" basically all the time. Does that sound…accurate?
While those things are Australian, these aspects of the land "down under" are incredibly oversaturated, especially in international media.  So while we are getting a small taste of Australian experience, we're not receiving the full story.
That's where Bluey comes in.  Produced and set in Brisbane, the capital city of Queensland, it reflects a more unique Australian experience than any other forms of media.  Every character in Bluey is a dog, and Bluey herself (yes, she and her sister Bingo are girls) is what's known as an Australian Cattle Dog, or Blue and Red Heeler, which is a breed characterized by loyalty and abundant energy.  Bluey and her family, all cattle dogs, live in a house known as a "Queenslander", which notably has verandahs going all around the house as well as a large amount of air circulation.  Flora and fauna can also be spotted, from the Poinciana tree in the backyard to the fruit bats, budgies, and ibises making up the wildlife in the show.
Real life Brisbane and Queensland locales make cameos in the series.  New Farm Park is featured in the episode "Spy Game", the Gympie Terrace in "Piggyback", and the Gold Coast in episodes featuring Bluey's grandmother, including "Grannies" and "Charades", not to mention a parody of the hardware store Bunnings in the episode "Hammerbarn."  There's also unique cultural aspects of life expressed in the show–episodes involving a cookout like BBQ usually have sausages in bread in place of hot dogs, locations like the creek and the dump are visited.   "Christmas Swim" depicts a classic Australian Christmas, with aspects like paper crown-like hats, Christmas crackers, and, of course, the titular activity.
Of course, there is even a varied selection of Australian voices as part of the cast.  Bluey's father Bandit is voiced by Dave McCormack, frontman of the '90s rock band Custard, and her mother Chilli is voiced by actress Melanie Zanetti.  Recurring and guest voices include radio personality Myf Warhurst, songstress Meghan Washington, former surfer Layne Beachley, Anthony Field from the Wiggles, and Steve Irwin's son Robert.  There's even a few New Zealand and British voices in the show, though not all of the people providing them are those nationalities.
The show's Australian aspects, however, have gotten the boot somewhat internationally. International prints of "BBQ" have the word "capsicum" replaced with the more commonplace "pepper," and whenever the show airs on Disney Junior here in the United States, scenes deemed inappropriate have been cut.  Some include a pony pooping in front of Bluey and her friend Bingo questioning where babies come.  The entire episode "Dad Baby" was the only episode to have never aired on Disney Junior so far (the episode can be purchased on digital if you're curious).  On top of that, Disney's adverts seem to downplay the show's Australian aspects, focusing more on "generalized" bits of the show and depicting the show and its characters in more American situations.  The Red, White, and Bluey marathon for Independence Day this year and last and Bluey being a pick for a baseball team in a recent social media post when she'd probably be more used to cricket both show the Americanization that Disney has imposed on the show.
Despite these downsides, Bluey still remains as being a unique experience internationally, with its Australian aspects that only natives would recognize and others would have to research more about, providing an easy gateway for international research.
The first two seasons of Bluey air daily on Disney Junior and Disney Channel and are available for streaming on Disney+. The third season will premiere in Australia on Nov. 22 and is anticipated to come to the US early next year.