Ellie Ross and Dasha Perfiliev shine in a state championship win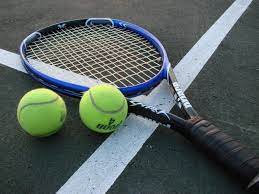 On Oct. 30, Schreiber High School's own Ellie Ross and Dasha Perfiliev became New York State's No. 1 women's doubles team.  The junior girls' hard work and dedication to the sport paid off in a tremendous way.
  Dasha has been playing first singles and Ellie has been playing second singles during this past school season before combining into a doubles team.  
 "We were both singles players so it was an adjustment to play doubles which is a different kind of game," said junior Ellie Ross.  
They were selected by Coach Shane Helfner to be sent to the county tournament as a doubles team.  The girls were the No. 1 seed, and they won the Nassau County Championship with a final match score of 6-1/6-0 against Roslyn, making Port back to back Nassau County champions.  This was both Ellie and Dasha's third time at counties.  The doubles team then had to practice for the state championship, held in Schenectady, NY. 
 "We practiced doubles during our team practice and we also practiced with each other in other facilities," said Ross.  
This would be Dasha's first time at states and Ellie's second.  On Oct. 27, they headed on a bus up to Schenectady along with the other top three county champions.  There were 32 rounds for them to play until the final match, but Port got a bye so they started in the second round.  Ellie and Dasha won three rounds of states all with impressive scores, leading them to their final match held three days after they arrived.
The match started in the afternoon against Orchard Park, Buffalo.  The girls played a tough first set but lost with a score of 2-6. 
"They played better in the first set and we had to raise our level to beat them," said junior Dasha Perfiliev.  
The girls kept their heads high after the shoddy first set, refusing to let a few bad games drag them down.  They changed their strategy by making smarter shot selections and communicating more.  Both kept a positive mindset, which was key in staying focused.  The support of their parents also helped them gain confidence to dominate the second set.  With all of their strength, Ellie and Dasha crushed Orchard Park with a winning set score of 6-1 to tie the game.  Now, it was all up to the third set to determine the New York State Women's Doubles champions.  
Ellie and Dasha advanced to the third set tiebreaker with conviction.  They played a fierce five  games and gave up three, and were now one game away from the title.  
"It was both exciting and nerve-racking that we were only one game away," said Dasha. 
They played hard and tied up the game score to 30-30; only two points away.  Ellie hit an outstanding volley that made the score 40-30 for game point. 
The court was quiet, with tense shivers arising from both the audience and the players.  Dasha hit an unbelievable cross court shot to win it, and Ellie Ross and Dasha Perfiliev became the New York State Women's Doubles Champions with set scores of 2-6/6-1/6-3. The crowd went wild as the girls ran and hugged each other in an outburst of pride and joy. 
This was the first time that Port has won the states since 2001.  At the end of their win, the girls received medals, shirts, and a sign.  The motivation of their parents and coach was crucial to their victory. 
"Coach Helfner really helped us keep our heads high when we were down in the first set to really turn our mentality around and get us back on the winning mindset," Perfiliev added.  
Port now holds the honor of being home to the state champions of 2021.  We hope to see the girls repeat their efforts next season!