Omicron variant detected in nearly sixty countries, raising serious concern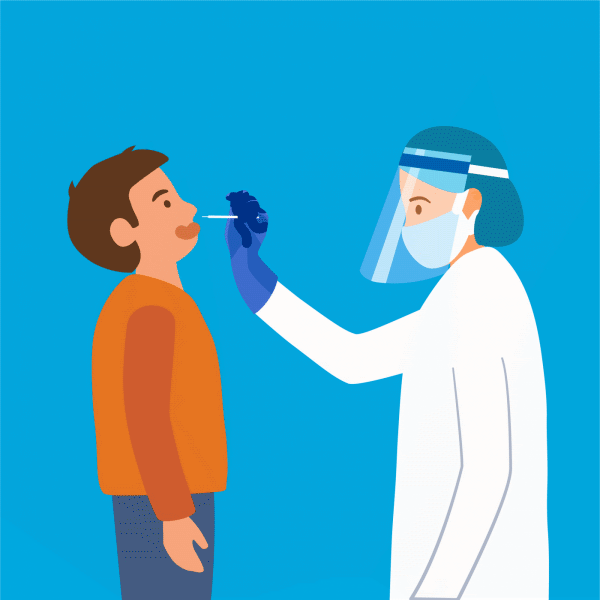 Within the past few weeks, a new variant of Covid-19 has emerged.  Originally discovered in South Africa, Omicron is suspected to be more transmissible than other variants.  The World Health Organization labeled it as a "variant of concern," adding that researchers are continuing to study Omicron and more information will be released as soon as it is available.
To date, Omicron has been detected in nearly sixty countries, including the United States, Germany, Brazil, and Australia.  Israel was the first to ban all foreign travel for two weeks in response to growing fear over the new variant, and others could follow.  In the United States, President Biden ordered that effective Nov. 29, all non-essential travel from South Africa and nearby countries will be suspended until further notice.  He also said at a press conference that Omicron is a, "cause of concern, not panic," further adding that large-scale lockdowns are "off the table for now."  Dr. Anthony Fauci said on NBC that it was highly likely that Omicron was already in the country before its first case was confirmed.   
In New York, Governor Kathy Hochul declared a state of emergency.  Hochul stated that such action is crucial, as an Omicron spike is highly possible in the state.  New York City Mayor Bill De Blasio has imposed tighter restrictions regarding vaccinations for indoor activities.  Effective Dec. 27, all people ages 12 and older must show proof that they have been fully vaccinated to be part of an indoor setting, and those 5-11 must receive at least one dose of the vaccine to enter an indoor setting.  Also taking effect that day is a requirement that all workers of any business across New York City be vaccinated.  The seven-day average of cases in New York on Dec. 5 was at about 8,890, a drastic increase from the week before, with an average of almost 70% of adults fully vaccinated statewide.
On Dec. 1, the first confirmed case of the Omicron in the United States was reported.  According to the California Department of Health and the Centers for Disease Control, the person infected returned from South Africa shortly before they tested positive for Covid-19.  The next day, the CDC reported more cases associated with the Omicron variant, most of the reports from the tri-state area.  Since then, 21 states have reported Omicron cases, with the number continuing to increase. 
"I'm a bit concerned about the Omicron variant.  I heard that this variant can spread a lot faster than others, which can have negative effects if we're not careful about it," said freshman Nate Ascierto.
As the winter season approaches, health experts and doctors continue to stress the urgency of vaccination.  These health professionals worry a large percentage of unvaccinated people worldwide could worsen the surge.  Because of potential vaccine resistance, Pfizer is working around the clock to develop a vaccine that is effective against other variants of COVID-19, such as Omicron and Delta.  CDC Director Dr. Rochelle Walenski has expressed her concern over Omicron becoming America's dominant strain, and she says that getting vaccinated is the best way to protect oneself for the time being.
"If people are hesitant about the vaccine, the only thing they're asking for is new variants to rise, which could prolong the pandemic," said junior Tyler Duran.
Though there have been no deaths associated with Omicron, mild to moderate cases are still of concern for the public, as hospital capacity is filling up.  Long Island's North Shore Hospital has reached almost full capacity; it joins the growing list of hospitals across the tri-state with less than 10% capacity.  People are encouraged to cancel elective surgeries so the needs of Covid19 patients can be of greater focus.
For some, especially those working in hospitals, the news of Omicron is impacting their mental health.  A study led by Dr. Shafiq Khan of Pakistan suggests that many are dealing with heavy amounts of anxiety and stress.  Some reasons for such include isolation, social and economic issues, along with misinformation, which can contribute to insecurity and hopelessness.
Up to this point, the WHO and CDC are encouraging people to receive Covid-19 vaccines if they have not done so already.  They also suggest wearing a mask in settings where  vaccination status is not known, opening windows to improve ventilation, avoiding places that do not have ventilation, and maintaining personal hygiene.  There is still much to be learned about the Omicron variant, yet early intervention and planning can influence its trajectory in the future.