Holiday gift guide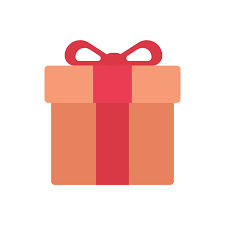 Annie Li, Contributing Writer
December 26, 2021
As the holiday season quickly approaches, so does the season of gift giving.  This season, consider the many local businesses where you can purchase gifts for everyone on your list. 
Bakeries in Port Washington sell seasonal treats and pastries for your sweet-toothed friend or family.  Saint Honore Pastry Shop is a bakery located near Schreiber on Port Boulevard, and they sell many holiday-themed pastries and are even offering first-come, first-served gingerbread houses.  
"Saint Honore is one of my favorite bakeries in town and I always like to stop by after school to buy some pastries!  I'm looking forward to seeing what they have in stock for the holiday season," said freshman Nyra Mehra.
If you're looking for something more artisanal and expensive, Sisters Confections is another option to look at.  This business is a home bakery, so there's no storefront and they only accept pre-orders.  They choose quality over quantity, so their cakes and cupcakes are created to order with detail and care.  Currently, Sisters Confections is releasing a holiday-themed cupcake set as well as a seasonal-themed cake, and their business is accessible on both Instagram and their website.  Buying something edible for your foodie friend or family member is never the wrong way to go. 
"We are releasing our holiday-themed cupcakes this week and a snowglobe-themed cake soon so be on the lookout of our social media for updates!  Please place a pre-order since we get extremely busy during the holidays," said business owner Teresa Han. 
Another creative gift option is a spa or facial appointment for someone who you think deserves a break.  There are many businesses you can find in town that offer the best facials, spas, and nail service including: Hand and Stone Massage and Facial Spa, Ogi Nail Salon & Spa, and Massage Envy.  Businesses tend to get extremely busy during holidays, so make sure to book an appointment ahead of time. 
Other Port Washington staples like  Starbucks or Dunkin' Donuts, will continue their annual tradition of holiday themed gift cards this year. You can find them for a limited time in their stores on Main Street. 
"I think as a coffee lover, receiving a Starbucks gift card is a great gift.  Dunkin' is cheaper, but their coffee isn't as good.  I'd also love to update my wardrobe to prepare for the winter weather," said freshman Eva Franchetti.
Painting with Flowers, located on Main Street, sells a variety of beautiful, intricate items such as jewelry, home decor, clothing, soaps, candles, and more.  If one of your friends is redecorating their room, Painting with Flowers sells throw blankets and decorative pillows.  They also sell handmade flower soaps and candles which will bring colorful decor to anyroom. 
"I've never been to Painting with Flowers, but looking at some pictures of the store online makes me interested in checking it out.  I'm struggling to find gifts for some family members so hopefully this store will have something perfect for them," said freshman Naomi Caplin.
Whether you're looking to buy a last-minute gift or planning in advance, there are many stores in Port to take a look at.