Ways to give back in Port Washington this winter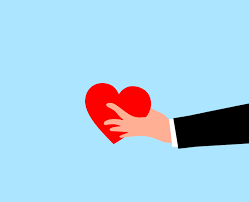 The holiday season has finally begun, which means opportunities to give back and spread cheer are in session.  There are many places throughout town, including Schreiber, that offer events and activities to encourage student participation.
"I love to give back during the holidays because it fills me with a sense of joy.  It is so nice to be able to help out those in need, and it is important to participate in these kinds of things.   SADD did an animal shelter fundraiser during Thanksgiving, and it was super cool to help be a part of that.  I definitely recommend giving it a shot this season if you never have," said sophomore Amber Yaraghchi.
If you have love for animals and a desire to help your community, this is the perfect opportunity.  Dan's Dog Walking and Pet Sitting works with vets, groomers, pet stores, other small businesses in Port Washington, and even other towns on Long Island.  They collect donations for pet owners that could need help during the holiday season.  They take wet and dry food, treats, toys, clothes, and beds for dogs and cats.  The donation box in Port Washington is located at the Port Washington Animal Hospital on 16 Willowdale Ave. 
"It is important to give back because there are people who are less fortunate.  I'm so excited to leave a donation for animals at the shelter through the annual holiday program at Dan's Dog Walking and Pet Sitting," said sophomore Emelia Adler. 
The Key Club is helping to raise money for the Salvation Army, an international organization that helps people in need.  They have a setup outside of Stop & Shop where cash can be donated and collected for the cause.  
Key Club is also hosting a Holiday Toy Drive.  New unwrapped toys can be dropped off in the red box in Schreiber's Main Lobby.  This event will be held until Monday, Dec. 20, when toys will be donated to the children in Port Washington through "Make a Child Smile," a community-wide toy drive.  It is sponsored by the PW Chamber of Commerce, Port Washington Police Department Detective Anthony Guzzello and Nassau County Social Services.  They accept all kinds of toys, including puzzles, art supplies, board games, card games, toy cars, coloring books, and blocks. 
On Dec. 12, from 10 a.m. to 6 p.m., Toys for Tots and Make a Child Smile are accepting donations of new unwrapped toys and nonperishable food items.  This is their second annual "Stuff the Bus" event, which will be taking place in the Target parking lot on Shore Road.  It is a quick and easy way to help out during this holiday season if you are in a rush or do not have much time.  You can also go right into Target and purchase a toy to give to the drive without having to go to more than one place.  
"Helping others is awesome, and it gives off a good feeling.  It just feels a bit more special during the holidays because it gets everybody into the spirit.  I hope that those who can choose to volunteer or donate this year so we can help those in need," said sophomore Izzy Kaplan.
The Parents Council is helping families celebrate the holidays.  To get involved, you can purchase gift cards online by Dec. 10, and they will be sent to the council.  Once on the site, choose the giftcards, quantity, and the amount you wish to donate.  If you cannot find the site or cannot do it online, you can send the gift cards to Schreiber in an envelope labeled "Parents Council Gift Card Drive."  For more information, you can contact the Parents Council heads Nicoletta Gargas and Jessica Melwani.
There are so many ways to help those in need and spread holiday cheer this holiday season.  Know that whether you choose to participate by donating or volunteering, you will make a difference in someone's life, no matter the size of your contribution.