Wellground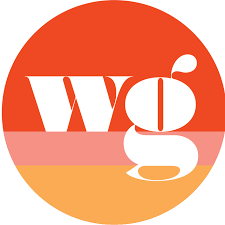 Replacing a former real estate office, Wellground is a chic new boutique on Port Washington Boulevard.  The retail location was previously above Subway, but has now moved to a new storefront just down the street from our very own school.. 
So what is Wellground?  Well, it is not your ordinary retail store, that is for sure.  Aside from its extensive selection of luxury clothing, the mission statement identifies the Wellground as "a space for fashion, wellness and community created for and by women."
In an exclusive interview, Lanie Marcus, one of the owners of this establishment, delved into the meaning of this mission statement, what is to be expected from the store, and why she wanted to open Wellground.
"Wellground started off as a wellness space with a retail element. Manda [Kovar] has always been passionate about wellness, skincare, and bringing all of her findings to Port Washington, and I have always loved style and fashion and felt strongly that PW should have a beautiful space to shop for clothing and home accessories," said Marcus. 
Other amenities include facials and eyebrow appointments with a full-time aesthetician.  They also bring in an expert to provide lash lifts and treatments every month, and offer nail appointments every Thursday.  Additionally, they occasionally hold events in the store, like their embroidery event from Dec. 9-10, when they brought someone in-house to embroider any item for just $100.
As far as clothing goes, pretty much anyone can shop at Wellground. 
"Our demographic is pretty broad, but the majority of our customers are between 25-60.   That being said, we have had more and more teens and pre-teens shopping with us lately, so it seems our demo is widening," said Marcus. 
 The store offers a wide selection of clothing, from denim to tops, sweaters, loungewear, jackets, and even shoes.  The inviting decor creates a cozy environment, with textured wallpaper and wood accents.   Each wall is filled with racks and shelves boasting an impressive selection of clothes.  The store even has a lower level, which contains more clothing options, including junior sizes.  The downstairs also houses the facial room..  According to Marcus, this new space is an upgrade from its previous location.
"We were in our previous second floor location for just over two years.  About a year ago, we started to feel like we had outgrown our space, and we felt we were ready to be on the ground level. It took us ten months to find our new space, and as soon as we found it, we knew it was the right spot," said Marcus.  
With this new spot in town, sales have skyrocketed.  Walk-in traffic at this new location has brought a greater range of customers for the store.  
"So many Port Washington residents have said they're so happy to have a clothing and gift store in town.   That makes us the happiest," said Marcus.