Sock Drive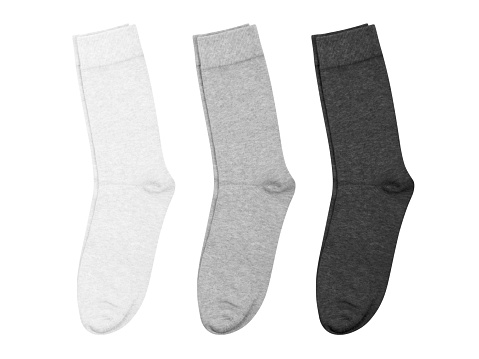 In New York City, a city of more than 8.3 million people, nearly one in every 106 people are homeless. Homeless shelter's use all donations to help these people, whether it's a money or common things needed in one's life, like clothes or a toothbrush. Sometimes, all they need is someone to help them get back on their feet again.  Donations help someone have a brighter future ahead.
Kaleigh Romero, a Schreiber senior, organized a sock donation drive to the Community Cross Roads in NYC. The goal of this drive is to give socks to people who live in homeless shelters. This drive will be open for all donations for a whole month, from January 5th to February 5th. It is being organized through a program called "Sock it to Homelessness." This program is a movement to donate socks to homeless shelters. Sock it to Homelessness is a New Jersey nonprofit organization created by two teenage brothers, Jason Coleman Knie. Clothing shelters consider socks an undergarment so the donation item commonly gets overlooked. They collect new socks for the homeless and distribute them to local shelters on Human Services program. There is a greater need for men's black crew socks, but any new socks for men, women, or children are greatly appreciated. donating to homeless shelters are crucial to our society because homelessness is a complex social problem with a variety of social and economic factors such as poverty. The skin in back door community in a lot of ways, that's why donating is very important to our society.
So, how does it work? The socks are collected and then counted through and sorted out by type. Then, the socks are placed in large bags and labeled with the type, the number of pairs, and the organizations name. Lastly, they are delivered to the organizations and can finally help homeless people in need of socks! Many students can get involved in the stock drive by bringing their donations to the lobby at Schreiber. The Letter Club put a box inside the lobby so any students can drop off socks on their way into school.
Socks are among the most needed items at homeless shelters but they are also the least donated.  Based on the program's website, socks are one of the most requested items among the homeless population. Many homeless people walk several miles each day and spend a considerable time on their feet so socks wear out quickly. Many people often donate coats or outerwear but rarely do they donate new socks. Many shelters cannot except used socks, so the homeless community needs new socks that will last. 
The homeless often suffer from many health issues related to a lack of socks or cold damp socks. Including, frostbite, infections, nerve damage and ulcerations. According to the Hoboken shelter in New Jersey, some of their visitors walk over 10 miles per day. Sock it to Homelessness donates new socks to shelters in New York City and New Jersey. They do not except cash donations, they simply just provide socks to those in need. In addition to personally handing out stocks to people on the street, they also send socks to organizations who are committed to helping the homeless. For example, some organizations are the Saint Thomas church soup kitchen, and The Hoboken shelter. 
Homeless shelters require the resources of people who care about their mission in the local community. Nelson Mandela once said "We can change the world and make it a better place. It's in our hands to make a difference." Homelessness is a global human tragedy. But if we work together, we can make the world a better place for everyone. No matter how small the effort is, it can make a difference. Most of the time, homelessness is just temporary. Sometimes all I need is someone to help them get back on their feet. Donating can help them become productive members of society again. Donating one thing can help change someone's life for the better.