Live Streaming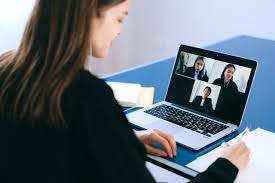 As of Feb. 1, the administration has decided that there will be no more live streaming for those who have been diagnosed with COVID-19 and must be isolated at home.  After over a year of live streaming, this sudden decision, and one that many students are unhappy with.  However, a lot of the teachers are happy with the decision, indicating that it has pros and cons. 
Until now, when a student tested positive they would be quarantined for five days and would join classes remotely.  While online school is certainly different from in person, it at least allows students to hear the discussions of in person classmates, something you cannot get from a post on Google Classroom, as well as keep up with class notes. 
Starting Feb. 14, if a student tests positive, they will have to be quarantined for a week of school without online learning, which could have detrimental effects on students' grades.  As AP exams are approaching, classes are becoming more rigorous and fast-paced, and even missing a day of school can set you behind.  Missing a whole week creates undue stress on students, and focuses their attention on what they are missing rather than on relaxing and feeling better. 
Students are required to make up the tests they missed while in quarantine when they return back to school.  This was the case when livestreaming was available as well, but students may feel more pressure in this new situation.  With no more live streaming, students are expected to learn the material they missed through work on Google Classroom and online help with their teachers or classmates. 
However, with some students having full schedules with six classes a day, this is a huge burden to carry.  High-achieving students will want to do their work so that they make sure they are not falling behind, but it will not allow them to fully relax and feel better.  With online streaming, they could at least just listen to the class and try to absorb the lesson rather than having to go through Google Classroom and their textbook to try to learn the material they missed. 
Although there are many negatives to this change, some argue that the end of livestreaming is best for students and teachers.  With live streaming, students who had COVID-19 felt obligated to wake up at 8 a.m.  and log onto their first period class, even if they were feeling very sick.  Because they were feeling sick, these students would put on their online class and then turn down the volume and go back to sleep.  This is a problem for both students and teachers. The students should be allowed to rest when they are sick and sleep without being woken up by their Google Meet.
It is difficult for teachers to focus on the few kids on Google Meet when they have a whole classroom of children in front of them.  So, if you were on the meet and answered hello at the beginning of class, the teacher would most likely assume that you were following the lesson.  However, this was often not the case, which creates a disconnect for students and teachers when they are both in-person again.  Many students did not learn the material they were expected to on livestream, which set them behind their classmates because their teachers didn't want to teach it again.  With no livestream, the expectations for student learning are much lower. 
The end of livestreaming will have negative effects for students and it will take time to adjust.  However, as cases continue to drop within the community, there may be less and less instances where students quarantine and miss a week of school.