Women's Empowerment Club partners with congressional candidate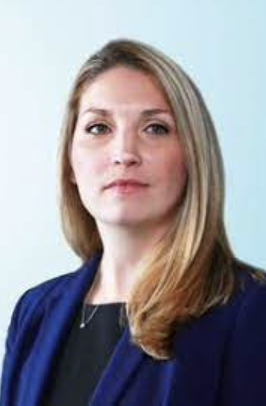 March is Women's History Month and Schreiber's own Women's Empowerment Club is partnering with congressional candidate Melanie D'Arrigo to make a difference in Nassau County.  The Women's Empowerment Club is fairly new as it started in June 2018. 
 "The Women's Empowerment Club started in 2018 – it had a falling out due to COVID-19, but started up again in Mar. 2021 and has been going strong ever since.  We meet every other Wednesday at 7:30 a.m. in room 127.  At the meetings, we have discussed changes that we would like to see in Schreiber, our community, and the world as a whole," said  senior and board member Sadie Mandel.  
For their first event, the club organized a showcase of iconic women, such as Coco Chanel and Elizabeth Cady Stanton, with their accompanying achievements.  Members of the club discussed the women's accomplishments in each decade, ranging from the 1920's to the 1990's, and presented information on the history of women's suffrage and feminism at specific boothes. 
More recently, in Mar. of last year, the club organized a Zoom event celebrating Women's History Month 2021.  Guest speakers included Stella Spakanos, the co-founder of the Nicholas Center (a non-profit organization working to support individuals with autism) and Spectrum Designs Foundation, and Nassau County Legislator Delia DeRiggi-Whitton;spoke to Schreiber students about their experiences as a woman in their respective fields, imparting what they have learned. 
"I think it's really interesting how the club is teaming up with influential women in our community and teaching others about how women's equality changed from around almost 100 years ago to now," said freshman Juliet Feinblum.  
The Women's Empowerment Club aims to create an environment where everyone can learn about the success of women, feminism, and equality in a fun and engaging way. 
Melanie D'Arrigo is a Long Island native from the south shore, who is running for the US Congress in New York's 3rd District.  D'Arrigo has organized protests, marches and rallies in her community, and as the first member of her family to go to college, she has witnessed first-hand the power of hard work, grit, and determination.  Currently, D'Arrigo lives in Port Washington with her husband and three children and is running for Congress to try and bring about progressive change.  Some of her policies include free healthcare, greater advocacy for reproductive rights, and a strong emphasis on the climate.  
Sadie Mandel began hearing about D'Arrigo around Port Washington and decided to reach out and inquire whether she would be interested in expressing what it is like being a woman in modern politics to Schreiber's students.
"She is a feminist and advocate who inspires many people, especially young women, through her ideas and plans to spark change.  She also is a candidate who actively reaches out and tries to connect with her community, especially the youth, so it only felt natural for us to partner with her," said Mandel.  
The club has partnered with politicians in the past, notably State Senator Anna Kaplan in 2018, but this is the first time they have done something similar since the onset of the COVID-19 pandemic. 
The Women's Empowerment Club hopes to educate young women (and all students at Schreiber) about gender equality, feminism, and everything a woman can be in the world.  
"All the different ways the club gets involved with women's rights and promoting women's success allows us to learn about things we wouldn't normally learn about in class- it's really cool," said freshman Addy Rejwan.  
By connecting with influential women with different backgrounds and professions, the club helps inspire girls at Schreiber; it could potentially spark an interest in a "non-conventional female" field, which displays to girls the different issues and movements they can become passionate about and involved in. 
"We hope that Schreiber students are able to learn more about the political process, what it is like to be a woman in politics, how to connect with one's community, and to have a familiar face (Melanie) who we know will work to bring change and listen to the residents in the districts that she represents if elected," said Mandel.
To attend meetings of the Women's Empowerment Club, or to learn more about their involvement with congressional candidate Melanie D'Arrigo, visit room 127 every other Wednesday at 7:30 a.m.