With the school year winding down, we thank all of those teachers retiring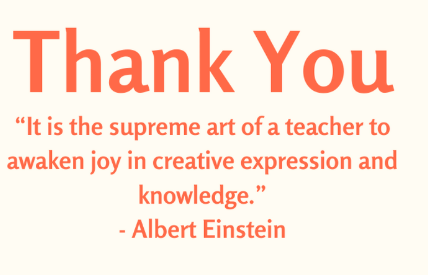 As the 2021-22 school year comes to a close, four Schreiber teachers and one Schreiber administrator will be in the building for one final week of classes before they retire.  The retiring teachers and administrators include: Mr. Joseph Delgais, Dr. Brad Fitzgerald, Ms. Terri Hall, Ms. Kris Murphy, and Mr. John Spiezio.
For the past 33 years, Mr. Delgais has been helping students turn into the best people they can be.  Throughout his time at Schrieber, Mr. Delgais has taught Advanced Skills, Strength and Conditioning, and both 9/10 and 11/12 Physical Education.  According to his current and former students, Mr. Delgais was always an encouraging and kind teacher and coach who had an amazing impact on the Schreiber community.  On Jun 2, hundreds of students and staff came together in the gymnasium to clap for him – Delgais was only expecting his class of 25 students to be there, and he was extremely moved when he saw hundreds from the Schreiber community.  Outside of teaching, Mr. Delgais was also the boys varsity bowling coach, and has a real passion for history.
 "Everyone respected him.  He was the model teacher, and would do anything for his kids.  He was always here early, and was the best teacher and mentor to his students," said fellow gym teacher Ms. Sandra Jozefowski. 
Ms. Hall has also encouraged hundreds of students to find their creative potential.  As the Foundations in Studio Art, Drawing and Painting, and Advanced Painting teacher, Ms. Hall has helped students flourish into talented artists.  Through her teaching, students have learned to express themselves with art, explore traditional and non-traditional painting techniques, and incorporate art into their lives.  Schreiber appreciates everything Ms. Hall has done for its arts program – she has tirelessly worked to showcase the cultures of her students through grants for  "Medieval and Renaissance Painting" along with creating the Around The Table Project.  
"We're going to miss Ms. Hall. She's been an amazing part of our art program and we wish her all the best in retirement," said fellow art teacher Ms. Best.
Dr. Fitzgerald, one of Schreiber's assistant principals, will also be leaving the Schreiber community after the end of this school year.  As a major contributor to the student handbook, STEPS (Success Through Educational Alternatives, Personal Initiative, and Social Support), research programs, Schreiber's involvement of Pride in Port, and of course, as the assistant principal  of the Class of 2023, Dr. Fitzgerald has gotten to know students through a variety of unique ways.  In his 20 years at our school, Dr. Fitzgerald has always cared about students feeling safe and comfortable, and through DASA (Dignity for All Students Act), he has worked towards making Schreiber become a more positive, supportive environment.  Assisting a whole class of students who are about to graduate is no easy task, but Dr. Fitzgerald handles it with kindness and ease.  
"Dr. Fitzgerald was a compassionate, caring, funny guy who always looked out for others and made sure their needs were met," said Ms. Lane.
For years, Ms. Murphy has helped students realize their passion for photography, studio art, and graphic design.  In her classes, Ms. Murphy taught budding photographers how to work with film, the steps of making a photography portfolio, the history of photography, and the work of famous photographers.  With new, innovative projects, Ms. Murphy helped make the Photo and Design classes into some of the most popular electives at Schreiber.  Additionally, her students have been recognized for their work, and along with a few other  teachers, Ms. Murphy successfully brought professional studio lighting to Schreiber.  Her classes were always fun and innovative, with trips to the Bronx Zoo and projects imitating Warhols and Rauschenburgs. 
"I am passionate about art including photography, so every day teaching these subjects is an adventure and new discovery. Something I'd like to say to all my students: Be brave, be bold, and be honest," said Ms. Murphy
With an intense love for music, Mr. Spezio represents Schreiber's enthusiasm for performing arts and the arts as a whole.  For more than a decade, Mr. Spezio has been an energetic and passionate choir director, teaching Mixed Choir and Freshman Chorus.  He has also been a major part of Schreiber's "Music In Our Lives" class, which teaches students about the history and culture of music.  Mr. Spezio and his choir's performances were always full of heart: anyone who watched could tell how much he cared about his performers and how music made him feel.  On Jun. 1, he conducted his final concert and his students and audience treated him to a touching standing ovation.  In addition, he has traveled with his choirs to baseball games and colleges, and has encouraged students to dive deeper into the themes that are prevalent in the music they are singing.
"You won't find another teacher at Schreiber that cares more about his class and students than Mr. Spiezio.  I enjoyed every minute of his class and he found the perfect balance between hard work and fun.  Especially this spring, he challenged us to see the true meaning of the music we were singing and I'm glad that his last concert was a success," said junior Owen Schindler.
To Mr. Delgais, Dr. Fitzgerald, Ms. Hall, Ms. Murphy, and Mr. Spezio, Schreiber cannot thank you all enough for everything you have done for our school. Congratulations, and may you all have a fulfilling and happy retirement.