Season 47 of Saturday Night Live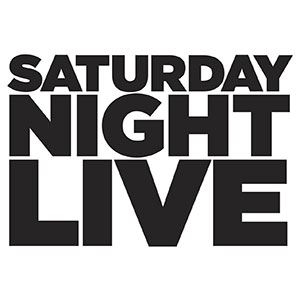 Saturday Night Live, more commonly known as SNL, is a live late-night sketch and comedy show that has been on the air since 1975.  The show's 47th season has just wrapped up, leaving them at a grand total of 930 episodes.  
SNL is owned by NBC and was created by Lorne Michaels, who is still very involved in the show's production.  SNL is also responsible for launching  the careers of many big names  in comedy today, such as Tina Fey, Will Ferrel, Eddie Murphy, and Andy Samberg.  Saturday Night Live is the ultimate melting pot of pop culture with both political and comedic focuses that has excited viewers for decades.  
This season, the show welcomed many acclaimed celebrity hosts.  Kim Kardashian hosted earlier in the season and received an outstanding response.  Billie Eilish came on as both the host and musical guest, performing songs from her latest album Happier Than Ever, and delivered some memorable skits.  Paul Rudd and John Mulaney both hosted for their fifth time, landing them in the infamous "Five-Timers Club."  Lizzo also came on as a host, debuting her new song "Special" and performing her smash hit "About Damn Time."  Selena Gomez hosted for the first time, and then the season wrapped up with actress Natasha Leyonne as the host.  
"Out of all the hosts this season, John Mulaney was my favorite.  As a former writer on the show, he did an amazing job and was so funny.  He definitely deserves being in the five-timers club more than anyone else," said freshman Sarah Germana.
It is especially common for artists to appear on SNL close to the release of a new  album, as it is a great way to promote new music, and this season was no exception.  Kacey Musgraves performed in the nude  as a reference to the classic film, Forrest Gump.  Halsey spectacularly performed two songs from her latest album, I Can't Have Love, I Want Power'.  In Young Thug's performance, his close friend and colleague Travis Barker made an appearance as the drummer.  During Ed Sheeran's third appearance  on SNL, he sang two songs from his album Equals.  Taylor Swift sang her infamous "All Too Well (10-Minute Version) (Taylor's Version) (From The Vault)," making it the longest performance in the history of SNL.  Katy Perry also performed some of her new songs, using unusual visuals.  Camila Cabello sang her new single "Psychofreak" with Willow Smith as a surprise guest.  Post Malone sang his songs "Cooped up" with Roddy Ricch and "Love/Hate Letter to Alcohol " with the Fleet Foxes.  
The cast of SNL is always changing and growing, and this year they welcomed some new members.  One was Aristotle Athari who is an actor, director, and stand-up comedian.  James Austin Johnson has left a strong impression this season, too, as he  impersonated  both Joe Biden and Donald Trump. Although Johnson seems to be a perfect fit for these roles, other famous actors and SNL veterans were commonly brought in to play them.  Lastly, Sarah Sherman, a comedian, actress, and screenwriter, joined the ensemble this past season.  She has been featured in many skits, and her bold personality has made her a notable character in a short amount of time.  
"Although I didn't love all the new cast members at first, they definitely grew on me once I saw how talented they were," said freshman Emma Goldberg.  
Sadly, a lot of beloved cast members will not be returning next season.  Many of these people have been on the show for close to decade, but have decided to take their experience with them and move on.  Pete Davidson has many projects in the works and is expected to be in a number of  movies premiering in the future.  Veteran cast members Kyle Mooney, Kate McKinnon, and Aidy Bryant have been staples to the show and have done iconic impressions and played characters for long spans of time.  Their absence is leaving a bit of a hole in the routine of skits, and these long time cast members will definitely be missed.  
"I love so many of the recurring skits that Pete Davidson is a part of – especially the ones where he plays Chad.  I'll miss him so much on the show, but I'm excited to see what he will put out in the future," said freshman Nicole McGuire.  
Overall, season 47 of SNL was incredibly successful.  The show provides an escape and provides commentary and humor on some difficult topics.  Saturday Night Live has been such an  important part of pop culture for generations.