Song of the Summer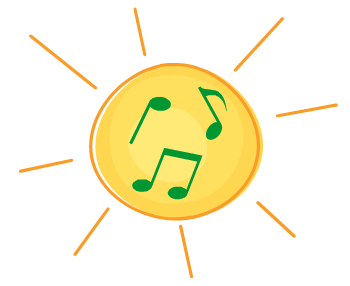 What are the aspects that make a summer one to remember?  Movies, fashion trends, and events can all leave impressionable marks.  However, nothing can shape a summer like a soundtrack.  Some of the biggest artists in the world have delivered new hit singles, remixes, and albums perfectly in time for the rapidly approaching summer of 2022.  Artists such as Jack Harlow, Kendrick Lamar, Post Malone, Harry Styles, and Lizzo have all chosen this summer for major comebacks.  With the wide variety of new music being released, there is something for everyone's playlist this summer.
               "I think some of the best music is released during the summer.  Artists know that is one of the best times to drop new music.  I am not sure what this year's song of the summer is going to be, but I do know that plenty of artists are coming out with new music, and I'm really looking forward to giving it a listen,"  said freshman Aria Goldstein.  
Kicking off the summer with his long-awaited return, Harry Styles dropped his third album, Harry's House, on May 20 since his leave from One Direction.  Releasing the hit single "As It Was" back in Mar., Harry displayed that this album would be a romantic, dreamy, and mellow phenomenon, perfect for days at the beach, summer drives, BBQ, and sunsets.  Taking up plenty of spots on the Billboard Hot 100, Harry's House is sure to be a vital part of this summer. 
              "I am a huge Harry Styles fan.  I was counting down the days until Harry's House was released.  I think that this might be his best album yet, dare I say even better than Fine Line.  I actually don't know which song is my favorite, but I know that I will be streaming Harry's House all summer long," said senior Tessa Klugman.  
Harry Styles is not the only artist who has recently dropped a major album. On May 6, Jack Harlow released his second studio album, Come Home the Kids Miss You.  Harlow's single, "First Class," which is a unique spin on Fergie's 2000s hit "Glamorous," not only held a spot on the Billboard Hot 100 but held the top spot on the chart.  Come Home the Kids Miss You takes inspiration from Harlow's small-town upbringing, as well as his current life as a globally beloved rapper.  In addition, Jack Harlow creates a wide spectrum of rap in Come Home the Kids Miss You, from more mellow rap like "State Fair" to thrilling tracks like "Nail Tech" or "Dua Lipa."  There is something for everyone in this album, and it will be dominating the radio stations for the duration of this summer.  
Kendrick Lamar dropped his fifth studio album, Mr. Morale & The Big Steppers, on May 13.  It did not take very long for the album to dominate worldwide streams, securing three of the top 10 songs in the country for the month of May.  The Hip-Hop Rap album is both exciting and thoughtful.  Many of the songs on this album became instant hits and set the tone for the upcoming months.  Mr. Morale & The Big Steppers is perfect for summer parties, workouts, and so much more.  
"I really love rap music. I was super excited when I found out that so many of my favorite rap artists were going to be dropping music this summer.  Kendrick Lamar's new album is a masterpiece, I think one of his songs will be my song of the summer," said junior Izzy Abramson.  
Lizzo's new song, "About Damn Time," has taken platforms such as TikTok by storm.  The single is mimicking Lizzo's world debut of Truth Hurts in 2019, as it inspires many to embrace themselves with a new form of confidence for this summer.   As the spring concludes, brand-new music and melodies from some of the world's most beloved artists take the forefront, shaping our playlist and sparking excitement for the summer months ahead.  
"I was extremely excited when Lizzo dropped her song "About Damn Time," not too long ago.  In 2019, all of her music from her album Cuz I Love You was on my summer playlist.  I missed her, she is such an inspiration, and I am so glad that she's back," said junior Carly Fanous.