Schreiber Athletes Reflect on their Experience with High School Sports as the Year Wraps Up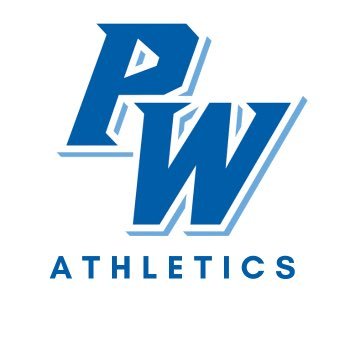 As the spring season winds down, many seniors are about to, or have already played in, their last game of their favorite sport.  It also means that it may be their last time representing Port Washington in a white and blue uniform.  With the final chapter of their high school career coming to a close, a few seniors reflected on their favorite memories as Schreiber athletes and how their teams and Schreiber sports impacted them.
Michael Andrew was a two-year varsity pitcher for the baseball team and is a true example of what it means to never stop working.  Michael went from a very slow-throwing reliever in his freshman year to the ace on varsity in his senior year.  
"It wasn't easy developing into the pitcher I am today, but all of the hard work and dedication to my craft paid off," said Andrew.
It truly did pay off as he was unanimously voted All-County and Conference Pitcher of the Year, after he racked up sixty strikeouts over 35.2 innings with an ERA of 0.98 and 0.64 WHIP.  His favorite moment from this past season was getting the save to send the team to the playoffs in front of a huge home crowd. 
"The team chemistry of this group of guys played a huge part in helping me be who I was this year.  These boys always had my back all season, and I'll miss playing with each and every one of them," said Andrew.
Michael Andrew will continue his baseball career at Alvernia University and thanks his family, players, and coaches for helping him get there.
Eleni LaRussa was a two-year varsity right side hitter for the volleyball team and was a key piece for the team this past year.  When she got to varsity, the coach made her switch positions from middle hitter to right side hitter, which shaped her as a person because she learned to go out of her comfort zone. 
"Switching positions not only helped me develop as a player, but it helped me grow as a person and being a leader of this team my senior year also helped me develop into an authority figure and leader," said LaRussa. 
Her favorite memory from her high school career was upsetting Baldwin in the quarterfinals of the playoffs her senior year and celebrating with her team.  She was voted All-County Honorable Mention for her performance this season as she had 44 kills, eighteen blocks, and 21 digs in fourteen games.  She will miss putting on the number 22 in the blue and white, but she knows that it'll be in good hands with whoever wears it next.
  Ben Krefetz was a two-sport varsity athlete, playing on the basketball team for two years and the lacrosse team for two years.  Krefetz is a role model on and off the field and made big impacts on both teams.  He was voted All-Conference in basketball and All-County in lacrosse after scoring 37 goals and dishing out 15 assists.
"My team helped me grow as a player and playing with division one committed players and other talented teammates helped me and pushed me to be the best I could be," said Krefetz.
Ben has grown as an athlete by practicing by himself and with his teammates and embracing the culture here at Schreiber.  His favorite memory was beating Farmingdale at Hofstra in the semifinals which clinched them into the County Championship, which the team would win against Syosset.
The senior class of student-athletes will be remembered by the players and coaches and the success of the athletic program this year wouldn't have been the same without them.  Each and every senior athlete will be missed and the athletic community wishes them the best of luck in the next chapter of their lives.