Netflix disappoints fans with the removal of many beloved shows this October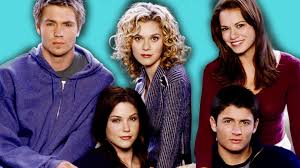 Watching Netflix is the age-old solution to boredom and the perfect pastime when you're procrastinating.  But what is there to do when one day you log on to see that your favorite show isn't listed anymore?  Periodically, Netflix adds and removes programs to its library as the company's deals change and contracts end.  This October, many popular programs are being removed from the streaming site as new shows, documentaries, and movies are added.
From Oct. 1, many fan favorites will no longer be available for streaming.  Shows such as 30 Rock, Friday Night Lights, One Tree Hill, Malcolm in the Middle, and Titanic (among others) will be taken down.  Later in the month, on the Oct. 29, Family Guy seasons 9-14 will be taken down as well.
"I am really upset to see that One Tree Hill will be coming off of Netflix," said senior Jen Short.  "It's one of my favorite shows and I wish it could stay up for other people to enjoy like I did the first time I watched it."
One Tree Hill is one of the most popular 2000s teen drama shows from the early 2000s.  Although the One Tree Hill ended in 2012, the show's popularity hasn't waned, and many are very sad to see it go.
Various seasons of American Horror Story will also be removed from Netflix.
"I just started watching American Horror Story and was hoping I would be able to watch the whole series.  I'll have to watch quickly so I get to see all of the seasons before they are taken down," said senior Sally Fried.
American Horror Story has seven seasons, each of which has a different theme. A number of seasons, including "Freak Show" and "Hotel," will be removed from Netflix by the end of the month.
Although many fans are upset by their favorite shows' departures, new programs will be joining the Netflix library along with returning originals.  The award-winning Netflix original Stranger Things, a series about a group of children who get wrapped up in supernatural phenomena, will be returning for a second season on Oct. 27.
"I loved watching Stranger Things when it came out last year and I can't wait for the second season to come out," said senior Allie Chase. "It's been almost a year since the first episodes premiered and I am so excited to see what happens next."
Other Netflix originals, such as 1922, Haters Back Off (Season 2), One of Us, The Day I Met El Chapo: The Kate del Castillo Story, and Wheelman, are premiering in the next few weeks.  Netflix originals have been extremely successful in the past, making these some of the most exciting additions to the website.
Some late '90s and early 2000s classic movies will be making their way to Netflix this month too, possibly in an effort for the site to maintain its wide range of subscribers.  Tommy Boy, Miss Congeniality, Miss Congeniality 2: Armed and Fabulous, and Talladega Nights are all joining Netflix's collection throughout October.
Just like the rest of the internet, Netflix is constantly evolving, adding user updates and new content on a regular basis.  Although many fan favorites, plenty of new additions are coming too.  If your favorite show is taken down, there's always Hulu!