Z100's annual Jingle Ball gets music fans in the Christmas mood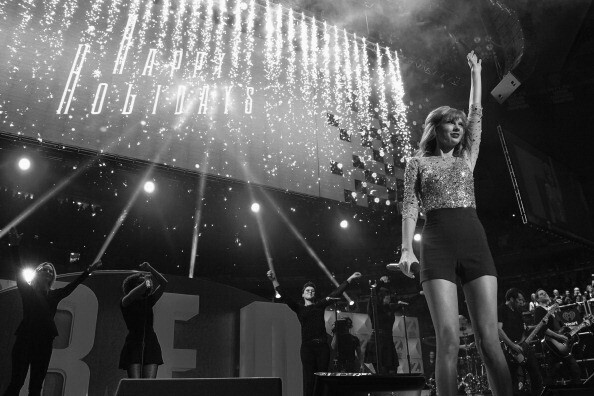 On Dec. 15, 1995 the first ever Jingle Ball concert was held. Now, Jingle Ball has evolved
significantly to become a national concert tour in which groups of pop stars perform throughout the
holiday season. Some venues include Miami, Atlanta, Chicago, D.C., Boston, New York City,
Philadelphia, Minneapolis, and San Francisco.
This year, the New York City Jingle Ball lineup includes Taylor Swift, The Jonas Brothers,
Camila Cabello, Halsey, Lizzo, 5 Seconds of Summer, Nial Horan, Dan + Shay, Monsta X, Lewis
Capaldi, and Fletcher. They will be performing at Madison Square Garden on Dec. 13. Lucky for New
Yorkers, many of these artists are exclusive to the NYC performance.
"The iHeartRadio Jingle Ball Tour represents the best in top hits music. Almost every pop
superstar over the past 20 years has done the show, and this year is no different," said Tom Poleman,
chief programming officer for iHeartMedia.
The first lineup in 1995 had a variety of artists including, Alanis Morissette, Blues Traveler,
Bush, Collective Soul, Dave Matthews Band, Goo Goo Dolls, Hootie and The Blowfish, Natalie Merchant,
and Soul Asylum. These artists were some of the most popular at the time.
Tickets went on sale on Oct. 11 and sold out in minutes. Though the tickets are expensive, you
get to see many performances and experience a lot of music. Some of the tickets were sold for over
three hundred dollars. Because it is so expensive, music fans can also live stream the concert on the
CW app, free on Dec. 13.
"I love that we have so many opportunities to see live music and I think that this concert has
something for everyone and every style of music," said junior Max Mallah.
The Los Angeles performance took place with a slightly different lineup on Dec. 6. Katy Perry
performed in a winter wonderland set with Christmas trees and ornaments, dressed as a pink snowflake.
She opened up her set by performing the holiday hit song "Cozy Little Christmas."
Camila Cabello performed many songs from her new album, Romance, that she released on
that day. She also was wearing a holiday inspired red outfit. In addition, Lizzo took the stage in a Ms.
Claus outfit and sang many of her recent songs, starting off with "Good As Hell."
"Thank you for accepting me for who I am. And I want to let you know that if 20,000 people can
accept me for who I am, the whole world can fall in love with you," Lizzo said.
Many artists come together to put on this annual concert and continue the tradition. Its jolly
atmosphere appeals to many fans. Each concert is unique to each performer and each concert has its
own unique lineup. All of the artists are up and coming pop stars; they tend to perform in this concert for
multiple years. This year's concert is sure to be a fun night filled with great artists and sets.
"It is truly an amazing thing to have all of these spectacular, successful, and inspiring artists in
the same concert," said freshman Chloe Fannous.