St. Patrick's Day is celebrated in Port Washington and beyond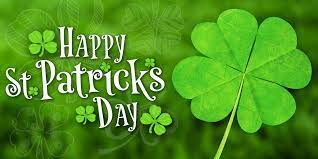 St. Patrick's Day celebrates the patron saint of Ireland, St. Patrick, and falls during the Christian season of Lent.  Irish families traditionally attend church in the morning and celebrate in the afternoon.  The season of Lent is a time of repentance and preparation, and traditionally, the season prohibits the consumption of meat.  On St. Patrick's Day, these regulations were waived, and people would dance, drink and dine on the festive meal of Irish bacon and cabbage.  
"Although the ideas of a celebration have evolved, St. Patrick's Day has always been a time to celebrate," said sophomore Grace Carolan.
The first St. Patrick's Day parade took place in the United States, not Ireland, on St. Patrick's Day in 1601.  It occurred in a Spanish colony in what is now St. Augustine, Florida.  Irish soldiers serving in the English military marched into New York City on March 17, 1772 to honor the Irish patron saint and recognize Irish culture, and the parade spirit was born.  Enthusiasm for the St. Patrick's Day parades in New York City and other early American cities only grew from there.
"I've always liked St. Patrick's Day because my mom and dad would take us to the city to see the parade.  It's a fun way to celebrate my ancestors in my home," said freshman Katherine Doherty.
 In Port Washington, there are many Irish restaurants and pubs, such as Finn MacCool's, Sullivan's Quay, and Lennon's Pub, which celebrate the holiday.  Last year, due to the ongoing COVID-19 pandemic, Finn MacCool's was not able to open their doors for St. Patrick's Day celebrations.  Fortunately, this year, as the mask mandate has been lifted and normalcy has somewhat returned, the restaurant was able to open and celebrate with Irish step-dancers and live music.  Much of the Finn MacCool's staff comes from Ireland, and by celebrating their heritage, residents are also supporting local business.
"We had traditional Irish step dancers ages 4-17, and we served all Irish food, especially corn beef and cabbage and shepherd's pie.  On St. Patrick's Day, we had live Irish musicians playing traditional Irish music," said Seamus Sexton, manager of Finn MacCool's.
Similarly, much of the staff at Sullivan's Quay, including its owner, Brian Barry, are from Ireland.  Sullivan's Quay celebrated their Irish culture all week long with live music (including from Port Washington Irish rock band, Only One Joe), drink specials, and authentic Irish entrees.  In addition, the Donny Golden School of Irish Dance performed group numbers and solos on Sunday and Monday; Donny Golden, the school's owner, said his dancers performed selections of reels, jigs, slip jigs, set dances and ceili dances.  
"It's really cool to be able to see these girls all dressed up dancing up and down the aisles as we were eating. It was really fun to watch and be a part of," said seventh grader Annie Beaudet.
Furthermore, Billy Coleman and Pat Floody, new musical additions to this year's St. Patrick's Day lineup, performed Irish songs on the guitar and accordion.  Sullivan's Quay's menu featured corned beef and cabbage, lamb and Guinness stew, and special drinks, like green beer, throughout the week-long celebration.