The Highs and Lows of the NBA All-Star Weekend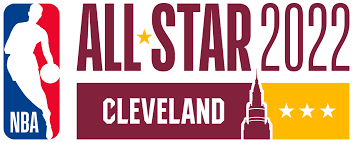 The NBA's All-Star weekend tipped off in Cleveland on Feb. 20, leaving many fans with mixed feelings.  From an abysmal dunk contest to a new, fresh skills challenge, the 2022 All-Star events were definitely not the greatest one fans have ever seen.  Although opinions on the event varied, the weekend still provided excitement. 
To start the festivities, this year's Mountain Dew three-point contest featured star sharpshooters such as Trae Young, CJ McCollum, and Zach Lavine.  Despite being the underdog by a long shot, Timberwolves center Karl-Anthony Towns took home the crown, making him the first "big man" to win the event since Kevin Love in 2012.  Towns displayed impressive shooting,, beating out pure shooters such as Luke Kennard to take the trophy.  Even though many fans wanted to see legends like Steph Curry and Klay Thompson take the floor, the three-point contest was overall an entertaining event for all to watch.
The Taco Bell skills challenge saw a change to its format this year.  In this revised event, three separate teams competed against each other to win, unlike prior years, where individual players would battle head-to-head.  The teams mixed in various rookies, including Rookie of the Year candidates Scottie Barnes and Josh Giddey.  In order to represent for their city, the Cavaliers featured two top players on their team, Jarrett Allen and Darius Garland.  The final team in the skills challenge consisted of NBA superstar Giannis Antetookounmpo and his two brothers.  In the end, the Cavaliers sealed the victory with an incredible half-court shot from rookie center Evan Mobley.  This event was certainly a unique take on the skills challenge, but many agree that it was refreshing to see the new format.
The AT&T dunk contest was controversial, to say the least.  Jalen Green, an energetic rookie known for his wild in-game dunks, took 30 minutes to make a dunk, setting the tone for this lackluster contest.  
"The dunk contest really was a disappointment," said freshman Pantelis Caragiorgis.  "It really puts a negative light on the weekend as a whole, which is a shame."  
Obi Toppin, Juan Tuscano Anderson, Cole Anthony and Jalen Green took the court for what was one of the weaker contest lineups in recent history.  To be fair, this year's dunk contest was already doomed from the start.  The out-of-this-world performances put on by Zach Lavine, Aaron Gordon and Derrick Jones Jr. set a gold standard that is impossible to replicate.  Fans continue to demand more original and flashy dunks, but it is unlikely that anyone else will dunk on an over seven-foot man for years to come.  
This year's contest was still very memorable, but not in the way that fans and league executives hoped for.  With the outrageous amount of failed attempts and a lack of energy from the crowd, the 2022 dunk contest will be remembered by many as a disappointment, and one that managed to sink far below expectations.  Knicks forward Obi Toppin was able to secure the trophy in his second run at the contest, logging some impressive dunks.  However, the dunk contest was a lowlight in this year's All-Star weekend. 
Unlike the dunk contest, this year's All-Star game was one of the more entertaining ones in the past few years.  With Lebron James and Kevin Durant being anointed team captains, many expected to see an intense game this year.  However, not everyone was happy with the All-Star selections.  Specifically, many thought it was odd that Andrew Wiggins was named an All-Star starter despite him not playing at a level comparable to other stars like Luka Doncic and Devin Booker.  
"If Wiggins is an All-Star starter, then RJ Barrett deserves to be an All-Star too," said freshman grader Ryan Choe. 
Once the game began, it was evident that this would be Steph Curry's night.  Playing for Team LeBron, Curry racked up a ridiculous 50 points on an All-Star record of 16 three pointers made, surpassing Paul George's previous record.  LeBron himself also made his presence felt, knocking down a tough fadeaway to win the game.  Giannis Antetokoumpo proved to be an asset in Team Lebron's win, putting up 30 points while grabbing 12 rebounds.  Unfortunately, Durant himself was unable to participate in the event due to an injury, but fan favorite Lamelo Ball took his place.  Even though Team Durant fell short of the victory, Joel Embiid was clearly the most valuable player on Team Durant, logging 37 points and 10 rebounds.  Other note-worthy performances from Team Durant came from first time All-Star Dejounte Murray, who put up 17 points, and Devin Booker, who dropped 20 points in the event. 
"The new All-Star game format really makes it exciting to watch.  It is no longer a complete joke and other sports should take note," said freshman Shawn Nabavi.
Overall, the 2022 All-Star weekend was a solid event for all to witness.  Although it had one of the worst dunk contests ever seen, it had several highlights, such as the new skills challenge and the All-Star game itself.  Many are anxious to see what happens next year, but for now NBA basketball has resumed and most are focused on how the playoffs will play out in 2022.